CAN: the psychedelic days of future past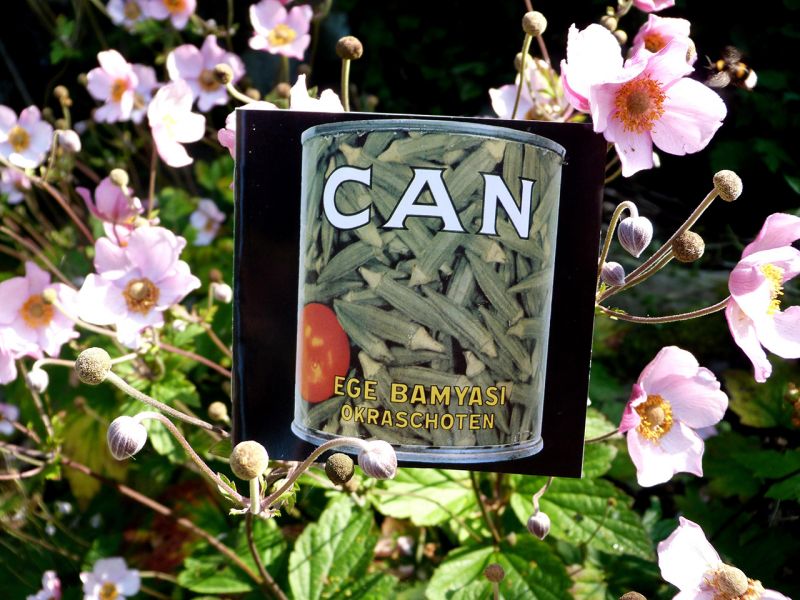 German band Can established themselves as pioneers of experimental avant-garde by seamlessly combining their influences, from the tape-splicing technique of electronic composer Karlheinz Stockhausen, the trance-like drone of The Velvet Underground, the minimalism of composer mavericks like Terry Riley as well as the jazz rhythms of James Brown.
When Can formed in Cologne in 1968, the members had little experience with rock. Two former students of avant-garde classical composer Karlheinz Stockhausen, the bassist Holger Czukay and keyboardist Irmin Schmidt wanted to merge free jazz, contemporary classical music, and worldbeat.
They were joined by drummer Jaki Liebezeit, a free jazz drummer interested in math, and later by one of Czukay's students, guitarist Michael Karoli who was 10 years younger than the others.
It was Karoli, a passionate fan of rock music, who suggested that The Beatles was a better influence to take from than Stockhausen, and the band began their first months together by jamming at a 14th-century castle called Schloss Norvenich.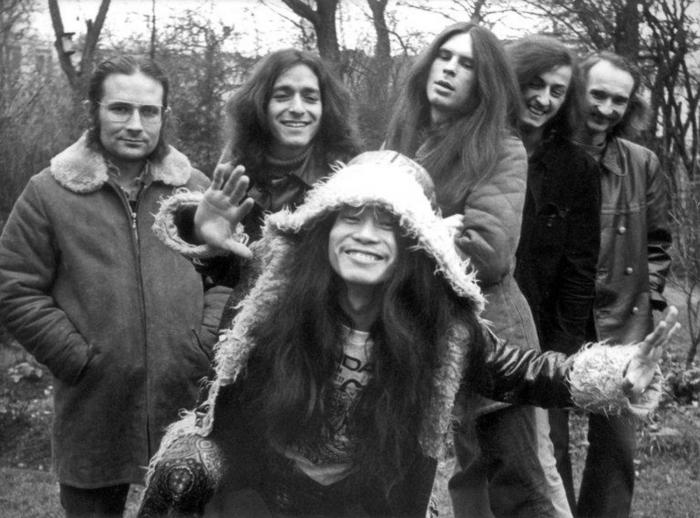 There was no concrete concept to their direction at first.
According to Schmidt, their only idea was to find a concept in making music as a group, spontaneously, in a collective way without any leader. Each performance was developed by the band reworking songs on the go, a method designated "instant composition".
Czukay once said:
"Inability is often the mother of restriction, and restriction is the great mother of inventive performance."
After two months of self-exploratory jams, the band finally found a vocalist in Malcolm Mooney, an eccentric sculptor from New York who was bumming around Europe to evade draft. The rehearsal room at the castle was converted into a studio with the addition of a two-track recorder and some old U.S. Army mattresses, and there Can recorded its first album.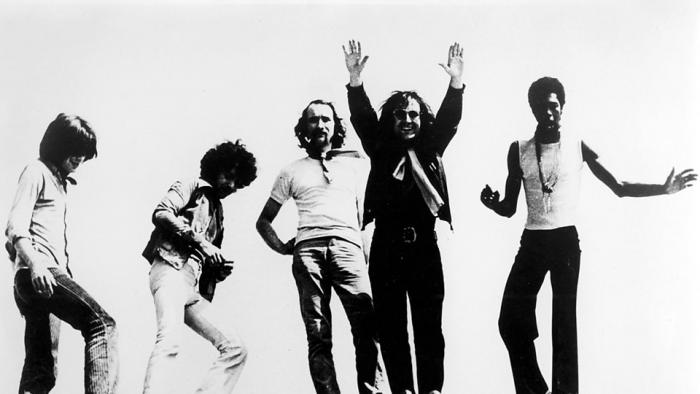 Monster Movie, released in 1969, is arguably the band's most rock-oriented album. It was recorded through "instant composition," very much inspired by the raw drone of The Velvet Underground, and first released in a batch of only 500 copies, but United Artists Records signed the band and re-released the album.
The process was described by Czukay:
"We thought more of a collapsing building in slow motion pictures than becoming heroes on our instruments."
Their debut album was also Mooney's last. He suffered a nervous breakdown onstage and, on the advice of a psychiatrist, returned to America.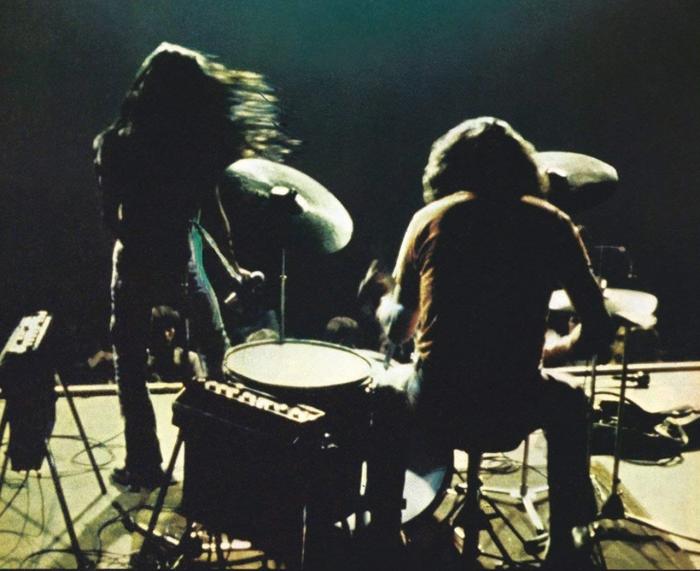 The work on their second album Tago Mago took the band longer than they thought. While struggling to finish it, they spent some time recording soundtracks for art films and porno movies that became an in-between release Soundtracks, encouraged by the label to capitalize on Can's success in Germany.
The album is often overlooked by listeners who expect it to be a collection of outtakes when the record is far from it. After all, it was Soundtracks that introduced Damo Suzuki as Can's new vocalist.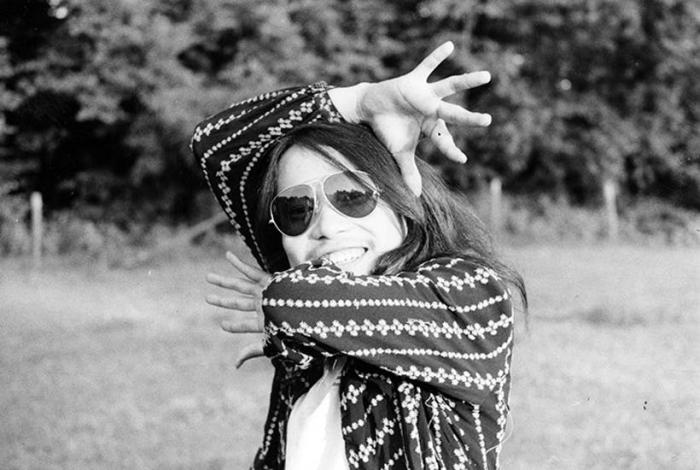 Czukay and drummer Jaki Liebezeit discovered the young Japanese hippie musician busking (in Czukay's words "singing or 'praying' loud") outside a Munich cafe.
Czukay remembered:
"I said to Jaki: 'This will be our new singer.' Jaki: 'how can you say that, you don't even know him.' I got up from my seat, went to Damo and asked him if he is free for the evening [for a concert]. Damo said he had nothing special to do, so why shouldn't he sing."
The concert venue was packed. The performance took off with Suzuki's quiet, confusing murmur, but as it built, he completely transformed and broke into screams—turning into "a fighting samurai," in Czukay's words—which had the room empty in record time save for around 30 Americans. The event solidified Suzuki's position in the band.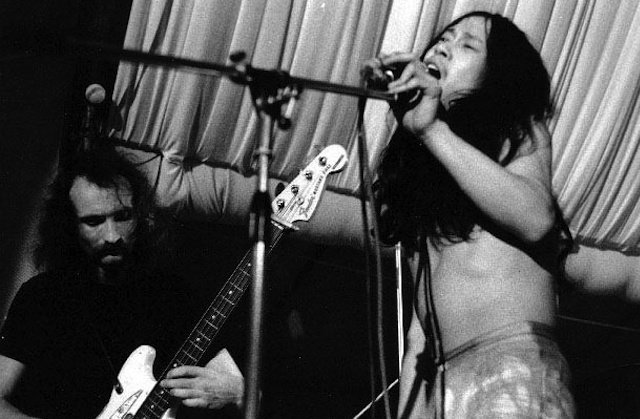 His first ever Can recording was Don't Turn the Light on, Leave Me Alone, but it was Mother Sky in particular that showcased his intricate and subtle style which enhanced the band's own, fitting more comfortably into Can's sound and making the album a great example of their more straightforward experiments.
In 1971, the group finally released their "magic record" Tago Mago.
Named after a mysterious place from the legends of sorcerer Aleister Crowley, Tago Mago was an attempt in "achieving a mystery musical world from light to darkness and return". For the first time, it featured "in-between-recordings" of the musicians that were secretly recorded in the pauses when a new microphone or set-up was being established. 
The band's inclination to incorporate experimental compositional theories into a rock context shines throughout the album that ends up sharing more in common with the electronic experimentation of Stockhausen or Pierre Henry than anything rock-inspired. Mushroom's famous lines "when I saw mushroom head, I was born and I was dead" bear out the full psychedelic experience.
Watch Can perform Paperhouse at Beat-Club in August 1971:
On the year of Tago Mago, Can had a surprise pop success with their single Spoon becoming a top ten hit in Germany. The main theme for a TV miniseries Straßenfeger, Spoon was one of the first pieces using a still novel drum machine combined with Liebezeit's own machine-precise drumming.
The single's success gave them exposure—they were able to give a free concert that drew 10 thousand people—but also increased pressure from their record label who pushed for a follow-up.
 
The work on their third album Ege Bamyasi began at the end of 1971 after the band had switched studios, swapping the castle for an old cinema near Cologne which they called Inner Space. The walls were covered by 1,500 military mattresses, resembling an elephant from inside, and allowed for an excellent dry and ambient sound.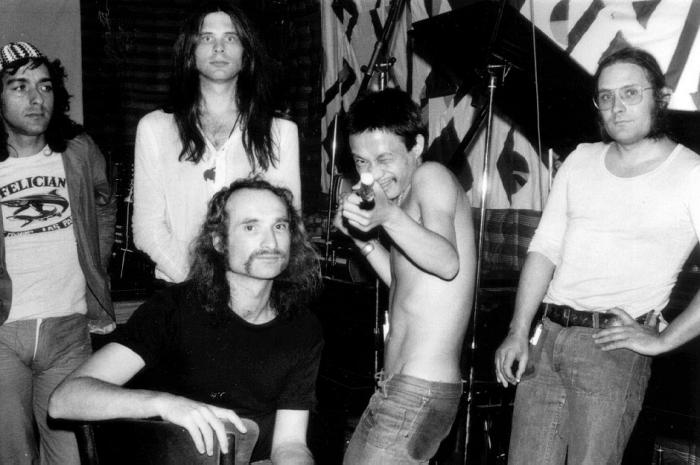 Even though the new environment encouraged the band's lighter mood, the recording sessions were far from consistent. Suzuki and Schmidt engaged in intense chess matches that derailed entire sessions, and after the recording of the album's centerpiece Soup, Karoli suffered a near-fatal perforated ulcer.
Can still didn't have quite enough material for a full album, so they decided to include their singles Spoon and Vitamin C — a song they recorded for another TV drama. Vitamin C is perhaps their most famous song to this day, and its signature "Apache" breakbeat, invented by Liebezeit, has been sampled by Kurupt, Spank Rock and Unkle, and has also appeared in movies like Inherent Vice and TV shows like The Get Down.
Released in 1972, Ege Bamyasi featured a stylized can of vegetables, a comment both on the band's name and their idea of being a pop product—a nod to Andy Warhol's Campbell's Soup Cans. Ege Bamyasi means a gene of okra in Turkish, and the cover art itself came from a can of vegetables found in a Turkish restaurant.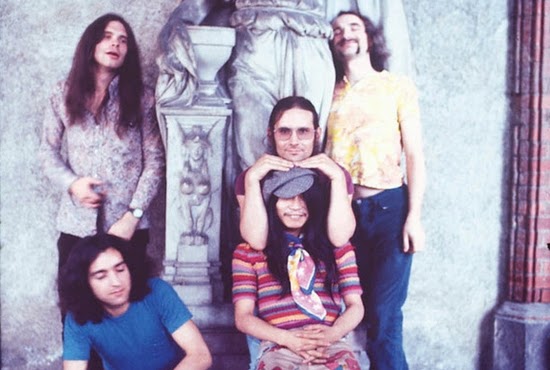 Swinging from pop to experimental noise and futuristic funk, Ege Bamyasi showcased the band's conflicting but somehow perfectly fitting sides as well as their prediction of what "rock" music would become, rising beyond rock itself and inspiring generations of hip hop, techno, D&B, and post-punk.
It was the music of the future.