Ambient and classical mixed on the Orkney Islands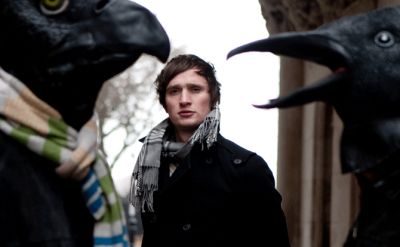 Erland Cooper is a Scottish producer and musician born and raised on Scottish archipelago of Orkney.
Cooper spent years studying Scottish and English folk masters such as Bert Jansch and Davey Graham, sourcing old British songs from the Vaughan Williams Museum near where he resided as well as developing his writing skills. He is well known for his contemporary arrangements of traditional Scottish and English folk songs.
Cooper now leads the collaborative band project The Magnetic North which blends orchestral arrangements, rock, and electronica. The band is credited with exploring the concept of psychogeography, connecting identity, memory and place through music and cinematography. They explore these themes further by partnering with well-known artists and writers in their live shows.
Listen to Shalder from the debut album Solan Goose: