Parchman Farm: the story behind Bukka White's blues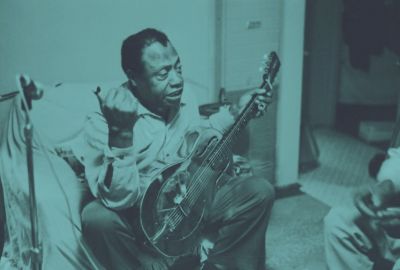 Bukka White CD cover
Parchman Farm
 stands as one of the best-known song by
Bukka White
, a singer and guitarist who wholeheartedly embraced the Delta blues heritage incorporating intricate slide techniques and open tunings.
The track was recorded in 1940, serving as a masterpiece rooted in Bukka White's own life story recounting his experiences at the Mississippi State Penitentiary, colloquially acknowledged as Parchman Farm. His confinement in 1937 followed a shooting incident leading to a life sentence, however, he found release after just two and a half years.
Shortly after regaining his freedom, Bukka White entered the recording studio with the intention of reinterpreting prevailing blues tracks. Yet, the producer offered him the counsel to pause and create new material. Consequently, a few days later, Bukka White returned to the studio unveiling twelve original compositions including the now-iconic Parchman Farm Blues.
Listen to Parchman Farm Blues by Bukka White:
The composition features a straightforward one-chord structure enriched by an intervening slide guitar interlude with Bukka White adeptly managing vocal and guitar responsibilities, strumming on a National resonator guitar. 
Robert Clifford Brown
—also known as Washboard Sam—contributes to the arrangement with the rhythmic accents of washboard percussion.
Notably, the song's lyrics cleverly allude to Bukka White's time spent at Parchman Farm, with the very name of the institution being referenced in three out of the song's five stanzas. The opening verse of the lyrics reads as follows:
But I left my wife in mourn
I wouldn't hate it so bad
Down on Parchman farm
Judge give me life this mornin'
Down on Parchman farm
Judge give me life this mornin'
Curiously, Bukka White never disavowed accountability for the shooting incident, as he asserted it was an act of self-defense: "I aimed exactly where I intended, shattering his thigh."