Classical cello tribute to Bob Marley's No Woman No Cry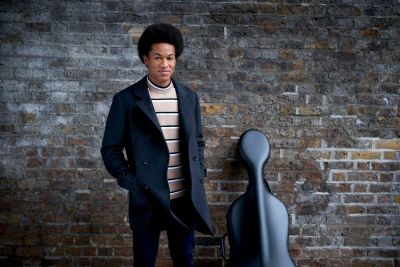 Sheku Kanneh-Mason
Sheku Kanneh-Mason is one of today's most exciting young cellists.
His 2018 debut album Inspiration featured the Shostakovich concerto along with other classical pieces as well as his own versions of songs by Bob Marley and Leonard Cohen. 
Sheku says:
"Bob Marley, outside classical music, is my biggest musical hero (...) I've listened to Bob Marley's music since I was very young, introduced to me by my parents. He performs with such passion and honesty – that's why he's such a role model to me."
Sheku took up the cello at the age of six, and, aged nine, won a scholarship to attend the Royal Academy.
"I've kept the familiar song but added a more traditional cello vibe to it. It's a wonderful piece of music. This arrangement of No Woman No Cry is the closest I'll ever get to being a reggae star!"
He plays the tune at the Bob Marley mural, in Brockley, London: