Greensleeves: the folk melody behind Vaughan Williams' Fantasia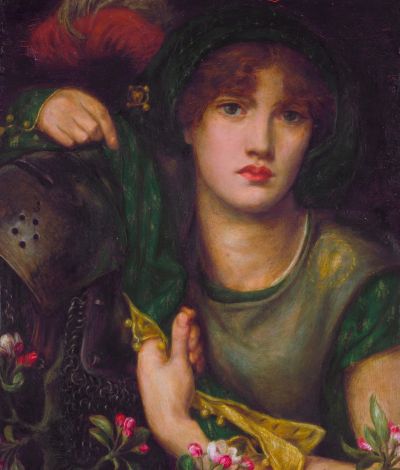 My Lady Greensleeves by Dante Gabriel Rossetti
Greensleeves is one of the best-known English folk melodies, first published in 1580 as a broadside ballad titled A Newe Northen Dittye of ye Ladye Greene Sleves. The tune appears to have been a genuine hit of the time, as six more variants of the song with varied lyrics appeared within a year of the original release.
Musicologists report hundreds of versions of Greensleeves lyrics, one of which was supposedly composed by Henry VIII for his lover Anne Boleyn. Most of these poems describe the author's lamentation for the loss of his beloved, although at present, the Greensleeves melody is used for wider subjects such as Christmas and New Year songs.
The most significant orchestral work to quote the
Greensleeves
 theme is undoubtedly
Ralph Vaughan Williams
's
Fantasia on Greensleeves.
The piece is a frequent entry on many soothing classical music playlists, most notably as the interlude arranged by
Ralph Greaves
from Vaughan Williams' 1928 opera
Sir John in Love
.
Curiously, the tune of Greensleeves is mentioned several times in Shakespeare's The Merry Wives of Windsor published in 1602.