Only 3 Mantras survived from Sanskrit opera Avatara by John Foulds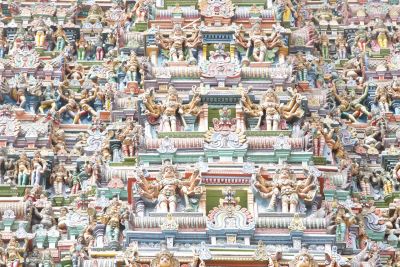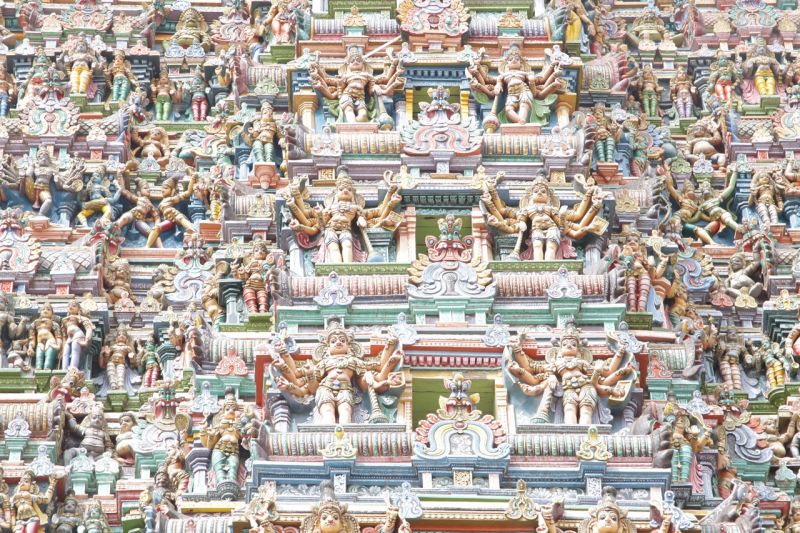 Meenakshi Amman Temple in Madurai by Dr. Glazunov
One of the greatest areas of music history still remaining largely uncharted is the influence of Indian philosophy on the creative development of Western culture and music.
First attempts to connect Eastern and Western philosophies through music were undertaken by composers during the Baroque era, but it wasn't until the early 20th century when the first symbiotic works of this nature were created.
The most prominent figure to move along this narrative was an English music innovator
John Foulds
. Initially a composer with style fairly close to those of
Vaughan Williams
,
George Butterworth
, and
Gustav Holst
, he soon began deviating and developed an interest in Indian classical music and Eastern philosophy. Foulds moved to India where he became the head of the European Music Department on All Indian radio, but sadly his life was cut short by cholera and most of his music written in India has been lost.
John Herbert Foulds was born in Manchester, England, in 1880. As a very young boy, Foulds acquired considerable expertise on the
oboe
, but, at the age of ten, he switched to
cello
. Unusually intellectually curious and adventurous during his early childhood, Foulds ran away from home at the age of thirteen in order to make his living playing the cello in various seaside-based orchestras. 
He never attended a music conservatory as a formal student and he was mostly self-taught as a composer. However, he did study the art of conducting under Gustav Mahler, and in his later life, Foulds stressed how much he had learned from his conversations with Richard Strauss and Ferruccio Busoni.
Foulds's serious enthusiasm in Indian classical music started around 1905, only growing into a truly consuming passion in 1915, when he met Maud McCarthy who would later become his wife. A professional violinist, Maud had made her way to India in the early years of the century, absorbing the music through immersion and practice.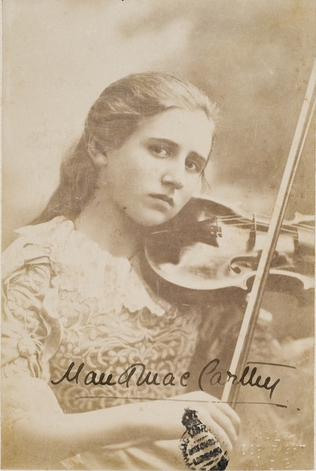 Foulds and McCarthy lived in London, where for many years they both followed strict Yogic diet and meditation. It was Foulds's firm belief that by following these practices he would be able to write his best music.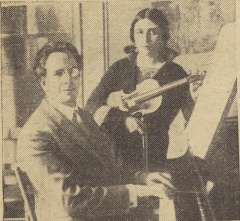 Foulds based several of his compositions of that time around Indian classical elements. His first attempt at blending the two schools was a set of piano pieces Essays in the Modes, each based on a different scale of Carnatic mēlakarta (South Indian classical tradition).
In 1928, E. B. Havell, an authoritative orientalist from Headington, Oxford, and the founder of the Calcutta School of Art, wrote a letter to the secretary of the Maharajah of Baroda in which he introduced John Foulds and Maud MacCarthy:
"[Foulds is] an eminent musical composer and conductor who is at work on a grand opera on the subject of Sri Krishna, [who] would very much appreciate any assistance and advice H.H. the Maharaja could give him in making the music a true expression of Indian musical thought and in showing the way for a musical renaissance in India."
At the height of his creative powers, Foulds and MacCarthy abandoned the "austere, colourless" London of the 1930s for India. There, the composer completed the earliest transcriptions of classical Indian music for orchestra and was appointed Director of European Music at All India Radio.
Foulds also formed an ensemble made up entirely of Indian musicians playing Indian instruments that began to broadcast Indian music in his own arrangements.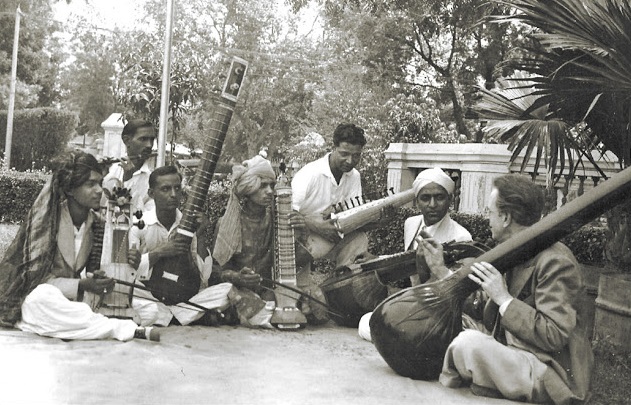 The most ambitious project in John Foulds's creative output was undoubtedly his three-act opera Avatara. The preludes to the three acts were originally titled Apsara Mantra, Gandharva Mantra, and Rakshasa Mantra. 
In Hindu and Buddhist traditions the apsaras are generally demi-goddesses; the gandharvas are beings of the sun or the firmament whose existence gives rise to celestial music; the rakshasas are usually terrifying demons of various shapes and sizes. 
Listen to Three Mantras performed by Barry Wordsworth with London Philharmonic Orchestra:
Foulds was so successful in India that he was asked to open a branch of the All India radio in Calcutta. Tragically, within a week of arriving there, he died of cholera on the 25th of April, 1939.
In his fundamental book Music To-Day, published in London in 1934, Foulds defined mantra as:
"...a short rhythmic arrangement either of words or musical sounds of an evocative nature, which, when constantly repeated – in conformity with laws not generally known but as definite as a mathematical formula – set going causes which produce predictable results."
Not only has the music of Avatara disappeared (apart from its three preludes), the libretto also has vanished without a trace. All that survives regarding the title is the composer's note:
"A descent into – incarnation in – or manifestation upon earth, of deity."