Classic textbook by great Austrian composer eclipsed his talent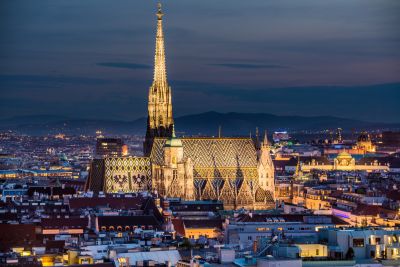 St. Stephen's Cathedral
Johann Joseph Fux was an Austrian composer, music theorist, and teacher of the late Baroque era. He is most famous as the author of Gradus ad Parnassum, a highly influential book on polyphony, which content is a mainstay of modern college educational program of counterpoint.
This theoretical and pedagogical work was published in 1725 in Latin language and dedicated to Emperor Charles VI. The book is written in the form of a dialog, between a master (who represents the ideas of an Italian Renaissance composer of sacred music Giovanni Pierluigi da Palestrina) and a student, who is Fux himself.
The author states his purpose as follows: 
"to invent a simple method by which a student can progress, step by step, to the heights of compositional mastery..." 
Fux also states that theory without practice is useless, thus his book stresses practice over theory. The work influenced generations of composers and teachers — indeed Bach himself had a copy in his library.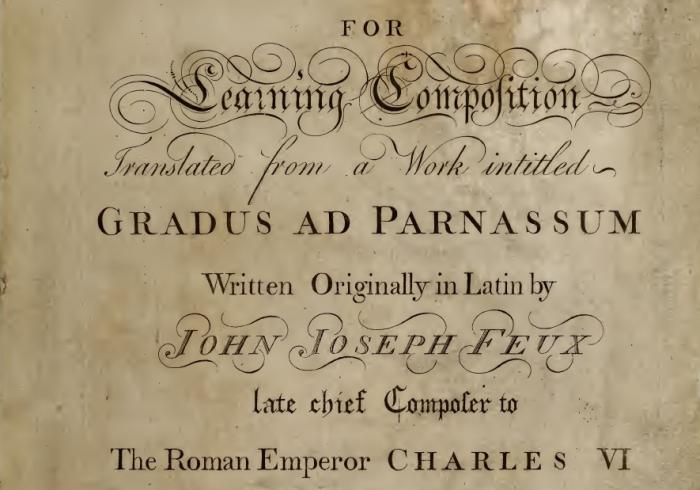 Fux is remembered less for his music than for his famous textbook, yet his music is well worth remembering for its own sake.
It was in 1698 when Emperor Leopold I made Fux his court-composer, an appointment usually reserved for Italian musicians. The Emperor evidently realized that Fux was a man of exceptional talent to give him precedence over the all-conquering Italians.
Further high appointments were in store after Fux became Capellmeister at St. Stephen's Cathedral in 1701, and then, ten years later, was appointed as Music Director at the Imperial Court itself, the highest musical position in Europe. 
As a secular composer, Fux was soon neglected, but his sacred works continued to be performed for many decades. 
In the middle of the 19th century, Ludwig Ritter von Köchel,
Mozart
's cataloguer, became interested in Fux and produced a biography as well as the catalogue of his works. Thus Fux began to emerge from the shadows as a fine composer in his own right, and not a mere pedagogue. 
Fux was indeed the greatest music master of the Austrian Baroque. At the same time, his reliance on contrapuntal technique helped to lay the foundations of Viennese Classicism.