Swingtown: the signature song with Hammond Guitar Synthesizer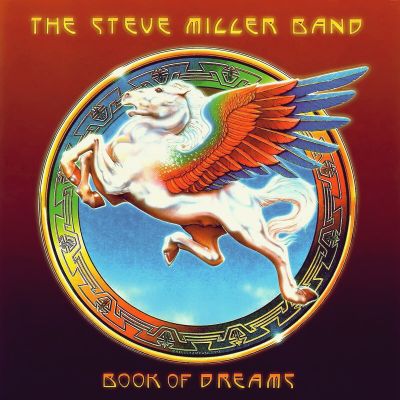 Book of Dreams CD cover
Swingtown
 stands out as one of the best-known tracks by the American rock group
Steve Miller Band
. This song served as the third and final single release from their 1977
Book of Dreams
album and achieved significant recognition on major music charts.
In a People magazine interview, Steve Miller delved into his memories of the recording process, unveiling intriguing insights regarding the guitar equipment employed. He remarked:
That was a song we devoted considerable time to perfecting its studio sound. We utilized a device called the Condor Innovator, which imparted a distinctive character to our guitars. It marked one of the early forays into guitar computing.
Steve Miller is likely referring to the
Hammond Innovex Condor GSM Guitar Synthesizer
—a groundbreaking collaboration between Hammond and Ovation Guitars introduced in 1969. While some musicians found the sound of the Condor GSM to be overly sharp and unconventional for regular use, it found its way into numerous recording studios and the hands of renowned guitarists including the legendary
Jimi Hendrix
.
Within Swingtown, listeners can identify two instances where the distinctive sound of the Condor GSM is featured. The initial presentation of a synthesizer-processed guitar occurs at the 0:57 mark, with the instrument panned to the right, playing a chord every two measures. A completely distinct guitar sound passed through the Condor GSM, emerges at the outset of the solo at the 2:33 mark.
Listen to Swingtown by Steve Miller Band:
Notably, the Condor GSM empowered the guitar to manipulate a synthesizer, offering an array of voices and features, including sitar, two-string bass, organ, harpsichord, and more. This was made possible through an exclusive Condor guitar pick-up capable of isolating each string and adaptable to other guitars. It was commercially available both as an add-on for various guitar models and as an integrated feature in the Condor-branded ES-335 style electric guitar manufactured by Ovation. This pickup interfaced with the synthesizer, typically a floor-standing unit, and subsequently connected to an amplifier or the Condor-provided SSM speaker cabinets.