Bewitched, Bothered and Bewildered: Rodgers and Hart's timeless Broadway song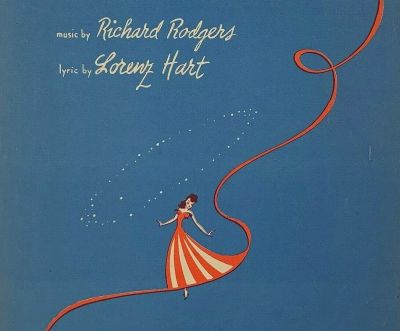 Bewitched Bothered and Bewildered, 1941 sheet music cover
Bewitched (Bothered and Bewildered)
 stands as a celebrated song and show tune hailing from the musical
Pal Joey
 which made its grand debut on Broadway in 1940. This work is attributed to the prolific partnership of composer
Richard Rodgers
and lyricist
Lorenz Hart
, collectively known as Rodgers and Hart. Their collaboration bore fruit in the form of 28 stage musicals and an impressive catalog of over 500 songs throughout the
1920s
,
1930s
, and
1940s
.
For over five decades, productions of Pal Joey have consistently experienced revivals both on Broadway and in the West End. Set against the backdrop of Chicago, the narrative unfolds around the charismatic yet audacious anti-hero, Joey Evans, as he navigates his journey towards owning his own nightclub. Along this path, Joey finds himself entangled in the affections of various women including the naive young Linda English and the affluent, married socialite Vera Simpson.
The original rendition of
Bewitched, Bothered and Bewildered
 was delivered by the American actress and singer
Vivienne Segal
, who portrayed the character of Vera Simpson in the inaugural production of the musical. Subsequently, this composition garnered numerous interpretations by luminaries such as
Ella Fitzgerald
,
Frank Sinatra
,
Barbara Streisand
, and even a memorable duet featuring
Rod Stewart
and
Cher
.
Listen to Bewitched, Bothered and Bewildered performed by Vivienne Segal:
In 1957,
Pal Joey
 made its transformation into a musical comedy film under the direction of
George Sidney
. The cinematic adaptation featured an ensemble cast including
Rita Hayworth
, Frank Sinatra, and
Kim Novak
. This film garnered not only the affection of the public but also the acclaim of critics, who lauded Frank Sinatra for breathing a distinct, likable personality into an unconventional role.