Robert Fripp & Toyah Willcox: the prog family who proclaimed Sunday All Over the World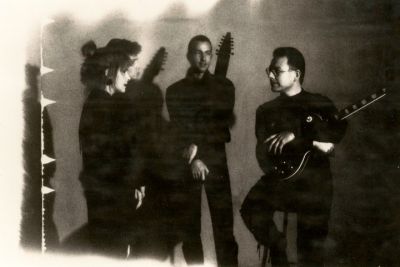 Sunday All Over the World
Band:
Sunday All Over the World
Album:
Kneeling At The Shrine
One of the brightest collaborations of the late 1980s arose after the wedding of postpunk singer Toyah Willcox and guitar virtuoso Robert Fripp who is by many considered to be the father of the prog rock
genre
. Formed in 1988 under the name
Fripp/fripp
, the couple's band also recruited guitarist Trey Gunn and drummer Paul Beavis.
Having later changed its name to Sunday All Over The World, the band toured extensively in Europe to the delight of a prog audience but their recording career started and ended with one album—Kneeling At The Shrine—released in 1991. Unfortunately, it does not include all compositions performed at their concerts.
Both the arrangements and overall sound of the Sunday All Over The World are made in the spirit of the 1980s
King Crimson
releases in which Robert Fripp, mixing elements of
art rock
and
new wave
, achieved the revolutionary sound that he described as "rock
gamelan
". Tight guitar riffs, strong beat, and Toyah Willcox's expressive vocals fused in the album which crown a whole decade of Fripp's experiments but remains obscured to the general public.
Listen to Sunday All Over The World:
After Robert Fripp once again changed his preferred sound concept by reincarnating King Crimson in the 
1990s
, the extravagant output of Sunday All Over The World can be considered his final progressive contribution to the amazing beats of the
1980s
.