The drama of The Chain kept alive on the big screen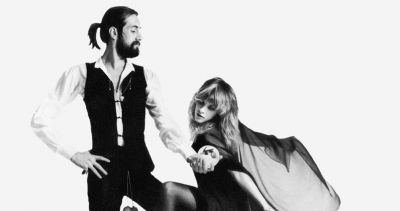 Mick Fleetwood and Stevie Nicks
The Chain, included on Fleetwood Mac's classic 1977 Rumours album, has retained that particular brand of culturally iconic for decades, though it is safe to say that the recent years pushed the song to a much more immediate pop culture awareness.
The credit mostly lies with Hollywood (though TV had its fun much earlier with Glee, The Americans, and even BBC's Formula One coverage used the ending bass line as a theme tune from 1978 till 1997) and its generous streak of splicing it into trailers, ads, and dramatically fueled scenes in which the song becomes an actual integral part of the narrative.
Most notable recent appearances were probably in Guardians of the Galaxy Vol. 2 and I, Tonya.
Both Guardians movies are known for their epic retro soundtracks, but the sequel channels a more creative way to make better use of the old hits. The Chain serves a point by emphasizing the discord between the group as they split and go their separate ways:
It is also a hint that the drama will only strengthen their bond by the third act, a reflection of the song itself, written during Fleetwood Mac's personal crisis but ending up as the symbol of their own resilience over the decades despite their many differences.
I, Tonya is another recent major picture known for the use of 80s hits, but the production didn't have the smoothest of times acquiring the rights for many initial picks. The film's music supervisor Susan Jacobs recalls:
"They had a lot of problems because it's about Tonya Harding. I understood that clearly. A lot of artists said no thank you. That was their biggest problem."
With Margot Robbie starring as Harding—who became one of the best figure skaters of her generation—I, Tonya shows the protagonist in a conflicting light as an innocent victim abused by both her husband and mother and fighting against prejudice in her sport.
This imaginary portrayal didn't sit right with many people, some direct witnesses of Harding's downfall as she was reduced to a national joke after her involvement in the criminal plot to injure her main rival Nancy Kerrigan ahead of the Lillehammer Olympics in 1994.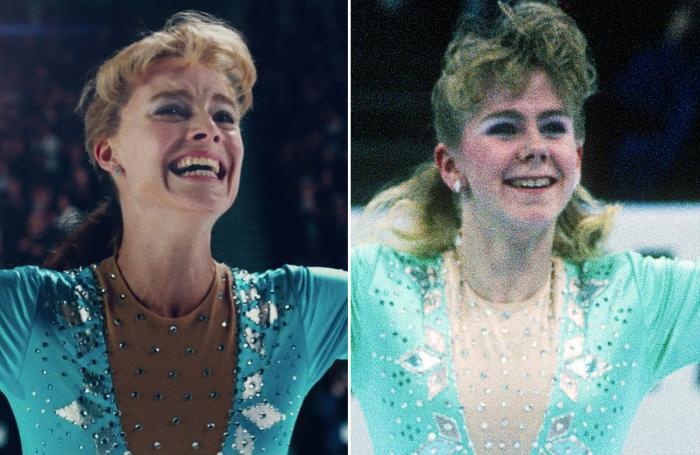 The emblematic lyrics—If you don't love me now/you will never love me again/I can still hear you saying you would never break the chain—suit all too well for the on-screen conflict: it is played in the aftermath of the attack on Nancy Kerrigan, as Tonya is walking through a sea of reporters in slow motion and looking at a crowd of her supporters on her way to the Olympics.
Its flair is amplified by a popular legend claiming that the lyrics were written by the singer-songwriter Stevie Nicks about the end of her relationship with the guitarist and singer Lindsey Buckingham, the fact that has long been known to be untrue.
Still, its unique nature is indisputable, as it was the last track where all members of the golden-era Fleetwood Mac collaborated and shared writing credits. It started as a variation on another tune conceived by the singer and keyboardist Christine McVie and, in the words of drummer and co-founder Mick Fleetwood, "basically came out of a jam". 
Fleetwood remembers:
"It was very much collectively a band composition. The riff is John McVie's contribution - a major contribution. But it was really something that just came out of us playing in the studio. Originally we had no words to it. And it really only became a song when Stevie wrote some. She walked in one day and said, 'I've written some words that might be good for that thing you were doing in the studio the other day.' So it was put together."
Lindsey Buckingham then worked on arranging and putting together the many bits and pieces to get an actual song out of it which is why it was once fittingly designated as Fleetwood Mac's "Frankenstein's monster".
Even though the history behind The Chain is much less scandalous than the rumors have painted it to be, the creation of the album itself was a monumental one.
Bassist John McVie once described the atmosphere during making Rumours as "dra-ma": Stevie Nicks and Lindsey Buckingham had split up not long before, Mick Fleetwood's marriage was going downhill, and McVie himself was in the middle of a divorce with their keyboardist Christine McVie.
The band argued endlessly about every point imaginable during the recording that was defined by a rather hedonistic mood: according to co-producer Ken Caillat, the members "started throwing champagne in each others' faces and yelling at each other," and Stevie Nicks claimed that the amount of cocaine present in those two weeks could have paid their rent for six months.
Perhaps the deeply personal nature of Rumours was partially responsible for its reception—the album went platinum over twenty times and won Album of the Year at 1977 Grammy Awards—as well as its longevity. After all, what makes The Chain so pertinent is the raw intimate honesty bubbling below the surface,
Fleetwood Mac has sold more than 100 million records worldwide since its formation in 1967, making them one of the world's best-selling bands. Having survived a hiatus and several lineup changes, the group sometimes makes a point about their perseverance by opening their concerts with The Chain.