Incense and Peppermints: a tangled story of song production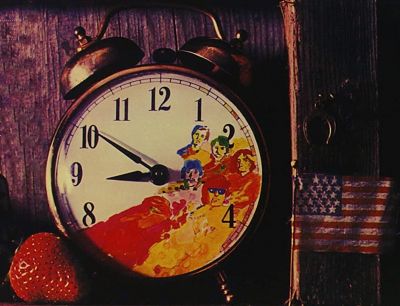 Strawberry Alarm Clock
Incense and Peppermints
is an essential psychedelic rock song released in 1967 by the LA-based band
Strawberry Alarm Clock
. After topping the Billboard Hot 100 for one week, the song became the band's only major hit in the US though it never gained popularity overseas.
Curiously, the lead vocals in Incense and Peppermints were done by an outside artist, and the track was not officially credited to the band members this fact of which later became the subject of a legal battle that did not shed light on the entire production of the song.
According to one interview with keyboardist
Mark Weitz
, he wrote the song's original harmony with guitarist
Ed King
back when they were part of
Thee Sixpence
 out of which Strawberry Alarm Clock formed. Subsequently, an 8-channel studio recording of the future song was made, and Strawberry Alarm Clock's producer commissioned third-party songwriters John S. Carter and Tim Gilbert to write the lyrics.
When the lyrics were ready, a studio session was organized to record vocals where sixteen-year-old Greg Munford was invited to perform backing vocals. After completing takes for all the vocalists, the producer preferred Munford as the lead for Incense and Peppermints and the band members sang only background and harmony vocals. At the same time, one of the witnesses of that recording recalled that the people who wrote the music did not like the lyrics which had been composed by using a rhyming dictionary, so they simply refused to sing it.
Listen to Incense And Peppermints by Strawberry Alarm Clock:
The group started planning a lawsuit against the producer when it turned out that the credits for the song did not belong to them at all, but he persuaded them not to sue him so that their upcoming tour would go well. Two years later, Mark Weitz made an attempt to establish the truth in court but he was not able to cover high legal fees and the case was closed.