Influential music teacher Nadia Boulanger considered her music worthless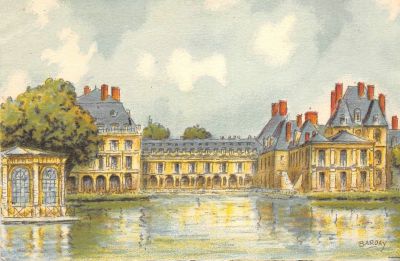 Chateau de Fontainebleau
Juliette Nadia Boulanger (1887–1979) was conductor, composer, and one of the most influential teachers of musical composition of the 20th century.
For two generations, Boulanger's family had been associated with the Paris Conservatory: her father Ernest Boulanger was a vocal teacher and her grandmother, Marie-Julie Boulanger, was a celebrated singer at the Opéra Comique. 
It was Boulanger's younger sister, Lili, who made history when in 1913 she became the first woman to win the Prix de Rome, the most prestigious French award in arts at that time. After Lili—whose health had always been fragile—died in 1918, Boulanger deemed her own music "worthless" and stopped composing. Musical teachings became Boulanger's primary focus.
"If there is one thing of which I am certain, it is that my music is worthless."
Lili and Nadia Boulanger
: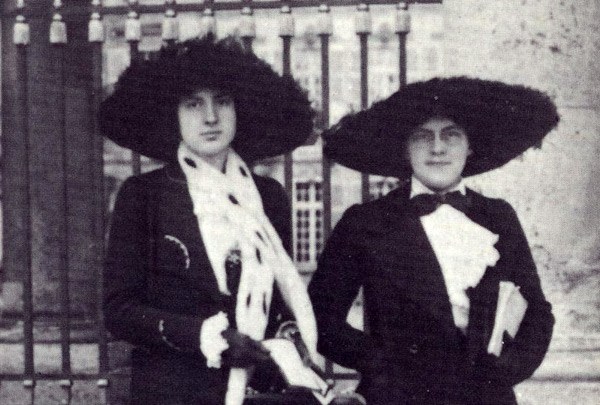 Boulanger had a profound impact on a large number of musicians and composers, particularly during her work at the American Conservatory in Fontainebleau, France. The well-known figures who learned from her—all of them forming a sort of following affectionately nicknamed 'Boulangerie'—include Aaron Copland, Quincy Jones and
Philip Glass
.
Her influence as a teacher was always personal rather than pedantic: she refused to write a textbook on theory. Her aim was to expand the students' aesthetic comprehensions while developing individual gifts.
"You need an established language and then, within that established language, the liberty to be yourself. It's always necessary to be yourself - that is a mark of genius in itself."
Listen to Boulanger's Fantaisie variée for piano and orchestra which she wrote for Raoul Pugno: