Merging traditions of Indian classic in jugalbandi duets of Balamuralikrishna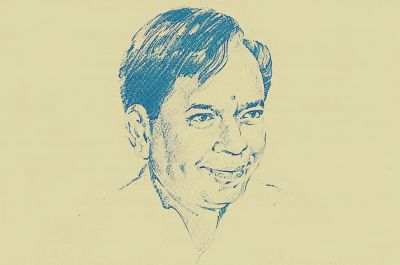 Mangalampalli Balamuralikrishna
Mangalampalli Balamuralikrishna was an iconic composer, vocalist, and multi-instrumentalist whose contributions to the classical music of Carnatic tradition cannot be overstated. He wrote over 450 songs, using all 72 musical scales of South Indian classical music, and also boldly experimented by inventing new musical scales and rhythmic patterns for which he was sharply criticized as a violator of the paradigm and the integrity of classical music canons.
Not only the classics but also Indian cinema has seen tremendous impact left by Balamuralikrishna who composed music for 28 films and sang over 300 film songs. He has performed more than 25,000 concerts worldwide and has been honored numerous awards in India and abroad.
Among such a versatile output by Balamuralikrishna, it is necessary to highlight his efforts aimed at bringing together Carnatic and Hindustani traditions of Indian classical music. His many collaborations with leading vocalists and instrumentalists from various music schools of North India are available in the
jugalbandi
format—a classic genre involving a duo of musicians who perform classical
ragas
alternately, developing the melody in an improvisational manner.
Listen to jugalbandi Ya Hi Madhva Ya Hi Kehsva by Kishori Amonkar and Balamuralikrishna:
In addition to his native Telugu, Balamuralikrishna has written and sang songs in many languages ​​of his multinational homeland including Kannada, Sanskrit, Tamil, Malayalam, Hindi, Bengali, and Punjabi. Curiously, he always estimated his composing and vocal talents modestly, seeing the leading role of his creativity in the music itself: "I don't know music, music knows me, I am an instrument".