North Indian classics introduced into Californian underground thanks to Terry Riley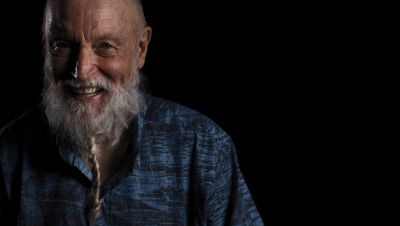 Terry Riley
Minimalist pioneer Terry Riley remains among the most revolutionary composers of the post-war era. Famed for his introduction of repetition into Western music motifs, he masterminded early experiments in tape loops and delay systems which left an indelible mark on the experimental music produced in his wake.
Born in 1935 in Colfax, California, Riley began performing professionally in the '50s, initially as a solo pianist. His first foray into experimentation, influenced by John Coltrane and John Cage, opened him to pursue improvisation and avant-garde music.
By the early '60s, Riley was regularly holding solo concerts beginning at 10 p.m. and continuing until sunrise, an obvious precursor of the all-night underground raves to follow decades later. 
In 1970, Riley made the first of many trips to India to study under vocal master Pran Nath, with whom he frequently performed in the years to come.
With his 1980 album 
Shri Camel,
Riley was finally able to showcase his intimate studies of
Indian classical
music, establishing a fine ground to balance the Western classical and North Indian tradition.
Shri Camel's humble structure of four long instrumental tracks seems to be the perfect form for Riley to truly shine, delving into meditative minimalist explorations that are deeply immersed in Far-Eastern harmonies.
Listen to the Shri Camel's opening track Anthem of the Trinity: