The analog synthesizers of Isao Tomita programming fresh sound for all-time classics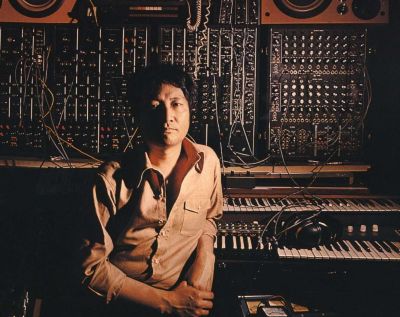 Isao Tomita
Japanese composer
Isao Tomita
was one of the first to explore analog synthesizers in search for new sounds that would shape the new era of classical music. Inspired by the example of accomplished keyboard player
Keith Emerson
, who revived classic pieces by weaving them into
prog-rock
arrangements, Tomita became the first owner of the
Moog
synthesizer on the Japanese islands in 1972.
Tomita had to specially visit New York to order his first synthesizer—Moog III—which then was arrested by Japanese customs during the delivery. At the time, synthesizers were heavy and bulky devices with an incomprehensible interface, so Tomita's cargo aroused the suspicion of customs who thought it to be military equipment. Tomita was also unable to demonstrate the musical capabilities of the synthesizer because he did not have the time to study its functionality. The device was released by the customs only several months later when the composer provided photos of Keith Emerson playing the Moog during
Emerson, Lake & Palmer
performances.
At the very beginning of his experiments, Tomita showed a number of innovative solutions by not only imitating musical instruments but also creating completely new sounds such as the synthesis of human speech. His music began to attract a wide audience as early as 1974 when his electronic arrangements of 
Claude Debussy
's impressionistic works became the most sold classic album of the year.
Listen to Tomita's arrangement of Claude Debussy's Clair de Lune:
Since early synthesizer models did not have polyphony, Tomita used multi-track technology to tape each voice on a separate track and later assemble into the final piece—all of which took a considerable amount of time but led the composer to improve existing synthesizer programming methods.
Listen to Tomita's arrangement of Joaquín Rodrigo's Concierto de Aranjuez:
As for his own music, Tomita received the greatest recognition as a composer for his science fiction film scores that influenced a whole generation of musicians working in electronic music genres such as
ambient
, synth-pop, space music, and proto-trance.
It so happened that both Isao Tomita and Keith Emerson—the pioneers who formed the philosophy of musical synthesis based on classical compositions—died in the spring of 2016, and Moog Music company gave a memorial to the synth heroes at Moogfest the same year.