Rabindra Sangeet have been an essential part of Indian culture for more than a century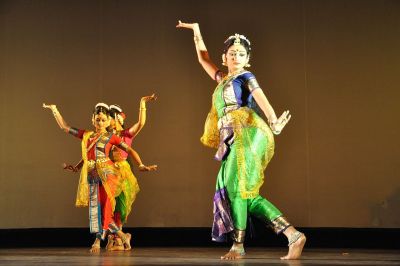 Composer:
Rabindranath Tagore
Piece of Music:
Amar Bhanga Pother Ranga
A native of Calcutta, Rabindranath Tagore won the Nobel Prize for Literature in 1913—the first Asian person to receive the honor. 
Tagore's works in Bengali fill eighteen thousand pages of poetry, fiction, drama, and essays which only begins to suggest the breadth of his activities and his central place in modern Indian culture.
Aside from writing and translating his works into English, Tagore also composed more than two thousand songs—two of which are now the national anthems of India and Bangladesh—created hundreds of paintings, founded an experimental school and university, edited journals, participated in political debates, often as a sympathetic critic of Gandhi whose title Mahatma was popularized by Tagore himself.
Tagore's songs, affectionately called Rabindra Sangeet, cover topics of humanism, psychology, romance, yearning, and reflection. The music is mostly based on Hindustani classical music, Carnatic classical music, Western influences and the inherent folk music of Bengal.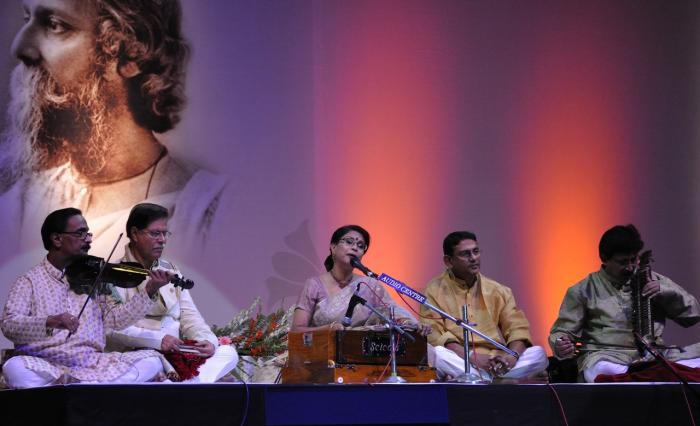 Tagore was the greatest narrator and a master of metaphor. It is often difficult to identify the true meaning that underlies his lyrics, but his songs are realizable with any mood. 
Listen to Amar Bhanga Pother performed by Rezwana Choudhury Bannya from Bangladesh.
To understand what Rabindranath Tagore meant to the European imagination in the early twentieth century, one must look at a story from the trenches of the First World War, which was recounted many years later by the German playwright Carl Zuckmayer. 
A friend of Zuckmayer's, a medic in the German Army, told how his unit captured a seriously wounded Indian soldier serving in the British Army. To save the man's life, the German doctors needed to amputate one of his legs, but, since they didn't speak English, they couldn't communicate this to the increasingly terrified prisoner. Finally, the medic hit on the idea of saying the only remotely Indian words he knew: "Rabindranath Tagore! Rabindranath Tagore! Rabindranath Tagore!" The name acted like a charm, and the Indian soldier relaxed, nodded, and began to smile.