Sgt. Pepper's inspiration behind Carla Bley's revolutionary jazz album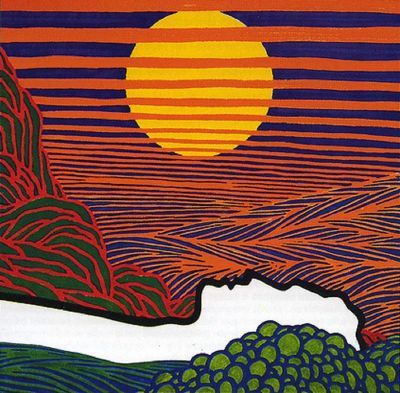 A Genuine Tong Funeral
Born in Oakland, California, Carla Bley was raised in a Christian fundamentalist household and received remarkably little formal musical training given her undeniable genius for the discipline. She learned the fundamentals of music as a child from her father, a church musician. Thereafter, she was mostly self-taught.
Her main instruments are keyboard and tenor sax, but she is probably best known for her compositions, which have been played by such jazz figures as Keith Jarrett and George Russell. 
Rock artists such as
Jack Bruce
(
Cream
) and
Nick Mason
(
Pink Floyd
) have collaborated with her, and critics have been hailing her as the genius she is, almost since her arrival on the American jazz scene in the late '50s. 
By the end of the '60s, Bley began to draw more heavily on European music and distanced herself increasingly from free jazz and the aggression she found within in it. Bley remained a radical artist, but she also sought structure. She certainly had an opinion on the early-sixties avant-garde: 
"In free playing, everybody played as loud as they could and as fast as they could and as high as they could."
One of the greatest inspirations for her was 
Sgt. Pepper's Lonely Hearts Club Band
by
the Beatles
, a suite of songs that form a bigger picture:
"An artist friend of mine came over one day with this album, he said: Jazz is dead. All the artists are listening to this. We don't listen to jazz anymore. This is it."
After falling for the music of the Beatles, she composed and recorded A Genuine Tong Funeral, a 1968 Gary Burton album he released under his own name. The album is one of Burton's most intriguing recordings, which Bley described as a "Dark Opera Without Words," as it musically depicts attitudes toward death.
Listen to Silent Spring and Fanfare - Mother of the Dead Man from A Genuine Tong Funeral:
On this record, Burton's classic Quartet (which also includes guitarist Larry Coryell, bassist Steve Swallow and drummer Bob Moses) is augmented by six notable all-stars: soprano saxophonist Steve Lacy, trumpeter Mike Mantler, Gato Barbieri on tenor, trombonist Jimmy Knepper, Howard Johnson on tuba and baritone and Bley herself on piano and organ. The music is dramatic, occasionally a little humorous, and a superb showcase of Gary Burton's vibes.
Listen to Some dirge and Morning from A Genuine Tong Funeral :