Suavemente: meaning of Elvis Crespo's best song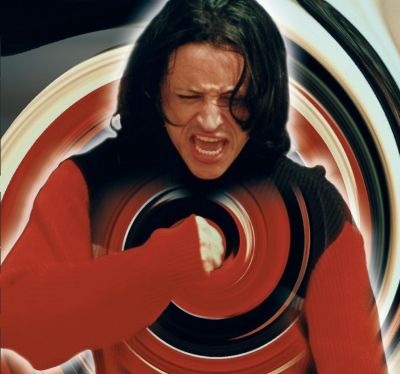 Elvis Crespo CD cover
Suavemente
is one of the best-known songs in the
merengue
genre—a dance style that originated in the Dominican Republic in the mid-19th century under the influence of
Cuban
folk rhythms and gradually spread throughout Latin America.
The song was composed by the American-born Puerto Rican singer
Elvis Crespo
for his 1998 debut album
Suavemente
and became his most successful track rising to the top of the US charts. In the following decades, this simple song received hundreds of covers, making it a notable dance hit on both sides of the Atlantic.
Suavemente lyrics are fairly unpretentious and can be summed up in one phrase: "kiss me". The singer then continues on urging his nameless sweetheart to kiss him slowly and smoothly until the song's end. Its simple title quite literally means "smoothly". Emboldened by the impressive success of the original Spanish version, Elvis Crespo released another version of Suavemente with Spanglish lyrics—a language spoken primarily in the US and mixing Spanish and English words.
Listen to Suavemente by Elvis Crespo:
Compositionally,
Suavemente
is about as complex as its lyrics and is based on the alternation of just two chords
Cm–G
belonging to the
harmonic minor mode
. This simple and unchanging harmonic structure makes the song sections indistinguishable and the four-minute track itself becomes a little tiring by the midpoint.
Discover more songs composed in the harmonic minor mode and their harmonic analyses in the following articles: