Sufi lyrics expanded all over the world thanks to Qawwali songs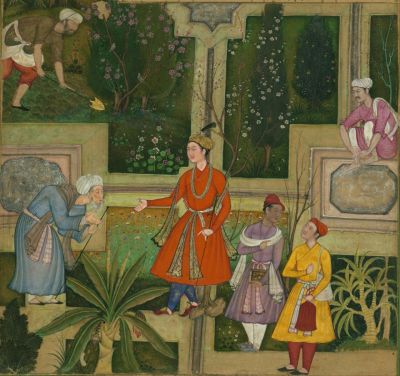 Amir Khusraw Dihlavi - An Old Sufi Laments His Lost Youth
Artist:
Peter Gabriel, Nusrat Fateh Ali Khan
Qawwali is a form of Sufi devotional music popular in South Asia. It is part of a musical tradition that stretches back for more than 700 years. The Indian composer and Persian-language poet Amīr Khosrow (1253-1325) is the popularly acknowledged creator of qawwali, and his works form the foundation of the traditional qawwali repertoire. Indeed, most traditional performances of qawwali both open and close with songs that are attributed to him. 
Persian devotional verse is the source of the majority of qawwali repertoire, although there also are many texts in Punjabi and Hindi. Using the ghazal form of poetry as well as various hymn forms, many qawwali songs praise Muslim teachers and saints. However, the bulk of the repertoire addresses spiritual love in terms of worldly love and intoxication. 
As a musical genre, qawwali is closely linked to the Hindustani classical tradition. It draws from the same pool of melodic frameworks (ragas) and metric patterns (talas) as classical music, and it uses a formal structure similar to that of the khayal song genre.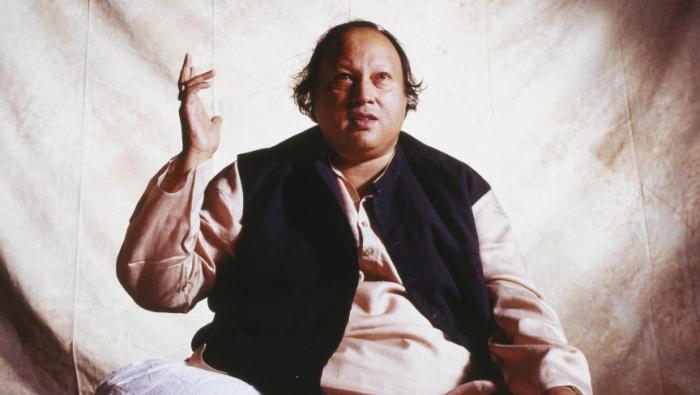 Qawwali was little known beyond South Asia until the late 20th century. It was in the late '80s when that music gained global audience, primarily through the work of Nusrat Fateh Ali Khan who eventually attracted the attention of the film and world-music industries with his virtuosic and energetic performances.
He contributed to the soundtracks of a number of popular films, collaborated with internationally recognized popular-music artists such as Peter Gabriel, toured on the world-music concert circuit, and ultimately, garnered for qawwali a diverse and widespread listenership.
Listen to Passion by Nusrat Fateh Ali Khan and Peter Gabriel:
While his family had a 600-year old legacy of Qawalli musicianship, his father was hesitant to have Khan follow in his footsteps — artists in the genre generally had low social standing.
But Khan's natural ability and interest eventually convinced his father otherwise, and by 16 he was performing publicly in his native Pakistan. His powerhouse voice is what really made him stand out — he was known for his vocal improvisations and ability to perform for up to 10 hours at a time.
Peter Gabriel said about Khan's voice:
"Nusrat is one of the greatest singers of our time (...) When his singing takes off, his voice embodies soulfulness and spirituality like no other."
Throughout the mid-90s, Khan went on to produce movie soundtracks and perform in more than 40 countries.
He died in 1997 and is remembered as one of the most prominent Qawwali musicians ever and a pioneer in the world music scene.