Symphonic scores by Erich Wolfgang Korngold established new standards in the film industry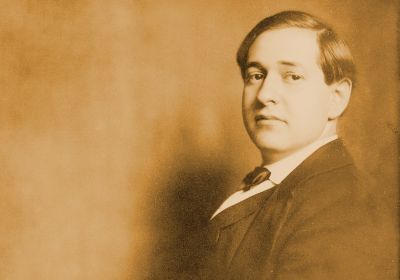 Erich Wolfgang Korngold
Erich Wolfgang Korngold
was an Austrian pianist and composer whose contribution to film music has actually set the standards for the
genre
. During his work in Hollywood in the
1930s
and
1940s
, he wrote scores for 16 films and developed innovative compositional methods using leitmotifs for both protagonists and also to establish actual film locations. He became one of the first composers to achieve an expressive synchronization of acting and sound through the careful application of rhythm and tempo of the music, elevating the inherent artistry of a scene to a whole new level.
Like
Mozart
, Korngold was a child prodigy who not only played the piano masterfully but also showcased an impressive composing talent very early on. At the age of eleven, the boy wrote his ballet Der Schneemann (The Snowman), after which the boy's father, a well-known music critic in Vienna, sent his son's work for musical analysis to leading composers and musicians, receiving very flattering reviews.
A year after such a powerful recognition of his ballet, the youth played his new works for Gustav Mahler and Richard Strauss who told Korngold's father there was no benefit in having his son enroll in a conservatory since his abilities were already years ahead of what he could learn there.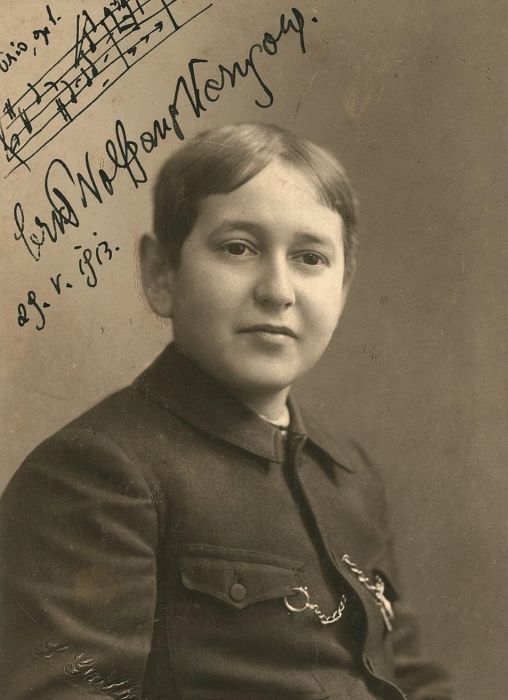 Korngold's unprecedented composing success made him famous in Europe where many prominent conductors, soloists, and singers chose to add his works to their repertoires. However, overwhelmed by Nazi madness, he was forced to leave his homeland and move to the US by accepting an offer to write music for Hollywood.
When working on his first film music for the 
1935 A Midsummer Night's Dream
, Korngold adapted the incidental music of 
Felix Mendelssohn
 written for the play. For this film, Warner Brothers studio gave the composer an unprecedentedly long deadline for turning in the score, allowing Korngold to pre-record the orchestra so that the actors could perform in time with the score's tempo and mood. As a result of the score's elaborate tailoring, the film and Korngold's music left a strong impression on the film industry.
Watch Fairies, Forest scene from the 1935 A Midsummer Night's Dream:
After a successful film debut, Korngold wrote scores for the 1935 Captain Blood, 1936 Anthony Adverse, and 1938 The Adventures of Robin Hood, two of which earned him two Academy Awards for Best Original Score and established a symphonic style that would later be used in action films throughout Hollywood's famed Golden Age.
He left the film industry in the late 1940s and devoted the last ten years of his life to writing concert pieces.