Wabash Cannonball: the ballad of the railway Flying Dutchman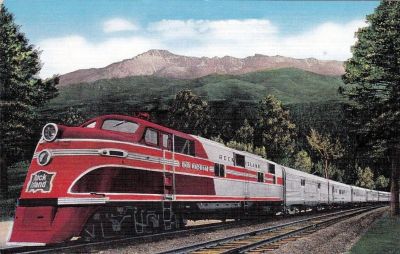 Rocky Mountain Rocket in 1942
Wabash Cannonball, also known as The Great Rock Island Route, is an influential American folk song the first known version of which belongs to a certain J. A. Roff as states on the sheet music published in 1882. The song describes a journey on a fictional train operating the Rock Island Line—one of the most picturesque routes of the New World launched in the middle of the 19th century.
There are a number of phantasmagoric theories explaining the song origin, one of which draws analogies between the famous Flying Dutchman and the Wabash Cannonball ghost train that functioned as a "death coach" carrying the souls of vagrants to the other side. Another tall tale draws an image of a 700-car train so fast it arrives at its destination an hour before its departure.
Of the vast array of song recordings released since the early
1930s
,
Roy Acuff
's version is the most popular one with over 10 million physical copies sold to date. Most artists who performed the song used the original melody but preferred their own versions of the lyrics, although all of them have similar descriptions of majestic landscapes along the Wabash Cannonball route.
Listen to Roy Acuff's 1936 original recording of Wabash Cannonball:
Curiously, the real
Wabash Cannonball
train, which owes its name to the song, actually ran between Detroit and St. Louis starting in the
1940s
.