Makin' Whoopee: cautionary song warning against the trappings of marriage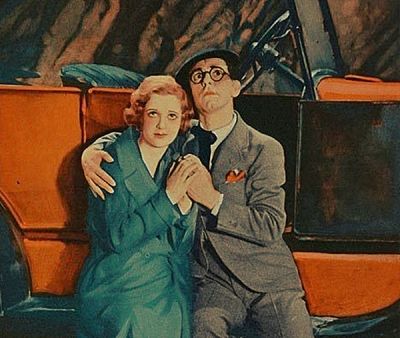 Scene from Whoopee, 1930
Makin' Whoopee
is an ironic song describing the successive transformation of the relationship between two lovers from wedding excitement to household chores, aggravated by the birth of children and ultimately growing into antipathy which in turn leads to divorce. The song was written by lyricist
Gus Kahn
and composer
Walter Donaldson
for the comedy musical 
Whoopee!
 that opened on Broadway in 1928.
The song title comes from the old-fashioned idiom Makin' Whoopee, with its original meaning "to have noisy fun" (in relation to marriage celebration) eventually morphing into a euphemism for intimate sexual relations.
The main storyline of the musical revolves around the sheriff's bride escaping with a comedic hypochondriac played by
Eddie Cantor
who actually sings
Makin' Whoopee
as a warning to men who do not think about the consequences of marriage. Following the success of the musical, a film of the same name was released two years later, launching Eddie Cantor into stardom and popularizing the song further.
Listen to Makin' Whoopee by Eddie Cantor: