The avant-garde tango by Horacio Salgán that shocked audiences in the 1950s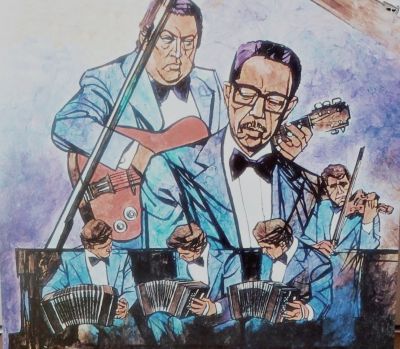 Horacio Salgán
Horacio Salgán
was an Argentinean pianist who took the concept of how
tango
should sound and flipped it on its head by developing a completely new aesthetic form within the genre intended for listening rather than dancing.
Performed by an orchestra led by Horacio Salgán, the avant-garde tango was so innovative that his contracts with Radio Belgrano and RCA were canceled as his completely new musical approach simply shocked the audience with the abundance of dissonance it possessed, which was further multiplied by the peculiar syncopating manner of vocalization.
Born at the beginning of the past century in the family of an amateur pianist, Horacio Salgán plunged into music quite early in his life, starting with listening and imitating his father during childhood. As a teenager, he became a student of a municipal conservatory where he learned to perform European classical music with perfection which ensured his earnings as a pianist accompanying silent films.
Very soon, Horacio Salgán's talent was noticed and he received contracts with several radio stations where he worked as a soloist, accompanist, and member of orchestras of various genres. Feeling the creative necessity to play his own music, he presented his first orchestra in the
1940s
but their innovative music and perhaps still too-raw material were not understood either by listeners or employers.
Taking a break for several years, Horacio Salgán scrupulously studied composition and harmony, which granted the new orchestra a more progressive sound and essentially led to their growing popularity in the
1950s
. It was at this time that his most famous composition
A fuego lento
was recorded as part of a joint release with the legendary tango composer
Astor Piazzola
.
Listen to Horacio Salgán's A fuego lento performed by Daniel Barenboim, Héctor Console, and Rodolfo Mederos:
During his nearly eighty-year-long career, Salgán wrote or arranged approximately 400 works and was recognized as a musician who contributed to the spread of Argentinian culture around the world.
Horacio Salgán died in 2016 at the age of 100.