Billy Strayhorn redefined jazz with a touch of classical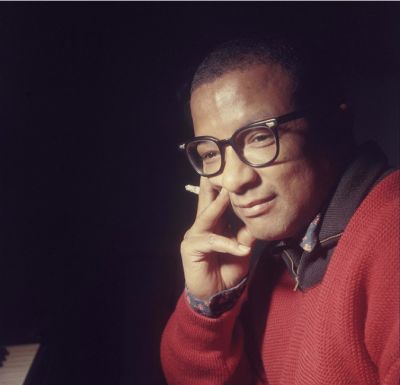 Billy Strayhorn
A versatile composer and pianist Billy Strayhorn was among the most grandiose personalities in American jazz, influencing an entire generation of musicians. 
He is best remembered for his long-time collaboration with iconic bandleader
Duke Ellington
that lasted nearly three decades. Living in New York City most of his life, Strayhorn was actively involved in the civil rights movement and was a personal friend of
Martin Luther King Jr
.
William Thomas Strayhorn was born in 1915, the fourth of Lillian and James Strayhorn's nine children in Dayton, Ohio. His family was poor, and four of his siblings died young. 
After moving with his mother and siblings to North Carolina as a child, he was living with his grandparents who owned a piano and Victrola record player and introduced him to music. Strayhorn's grandmother taught him to play as soon as he could reach the keys on her upright piano.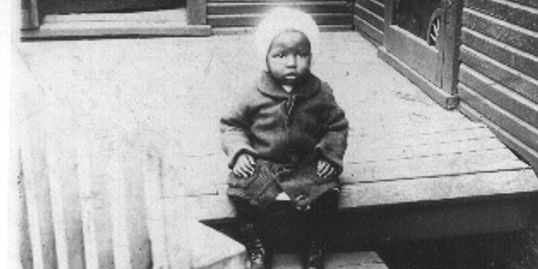 Strayhorn pursued piano and composition in private lessons while living in Pittsburgh, Pennsylvania. Rather unconventionally, Strayhorn had more classical training than most jazz musicians of his time after attending Pittsburgh Musical Institute for a year where he studied classical music and played in a jazz band the Madhatters.
In 1938, Strayhorn was introduced to Duke Ellington who asked the young musician to play for him after a Pittsburgh show. Strayhorn played Ellington's hit Sophisticated Lady and reportedly said "Well, Mr. Ellington, this is the way you just played it in concert" before demonstrating that he could mimic Ellington perfectly. Then he said, "Well, this is the way I would play it," showing his own variation. Ellington was impressed enough to offer him a job. "I don't have any position for you," Ellington allegedly said. "You'll do whatever you feel like doing."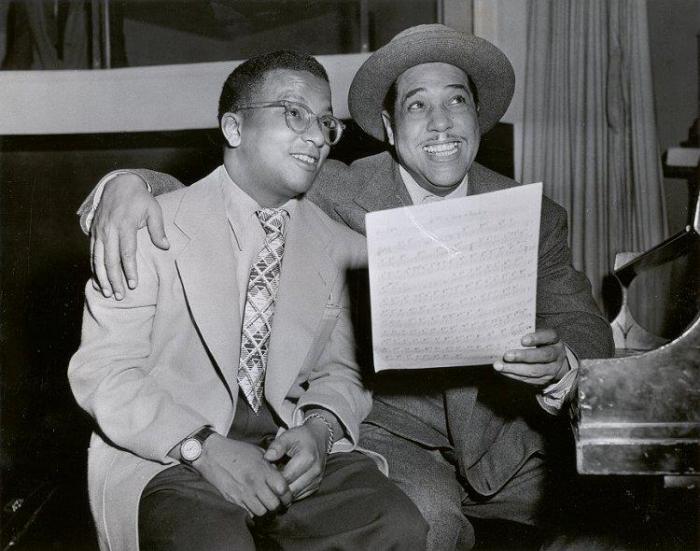 In the early
1940s
, ASCAP, the music licensing organization, forbade its members from radio broadcasting their songs. This affected Ellington, an ASCAP member who relied on radio broadcasts to sell records. As he was not an ASCAP member, Strayhorn took his big chance to contribute to the Ellington band book with songs such as
After All
,
Chelsea Bridge
, and
Take the 'A' Train
. The publishing of Strayhorn's pieces kept the Ellington orchestra on the air.
Focused on the development of longer and more complex suites, Strayhorn combined his classical piano training and musical theory proficiency to change the jazz music. Beginning in the
1950s
, Strayhorn also took on some projects of his own, away from Ellington, including a few solo albums.
Listen to Passion Flower from Strayhorn's The Peaceful Side :
Strayhorn influenced many people that he met and yet remained very modest and unassuming all the while. A close friend of Dr. Martin Luther King, Strayhorn supported the civil rights movement, and in 1963, he arranged and conducted the Ellington Orchestra for the piece King Fit De Battle of Alabam dedicated to Dr. King.
In 1964, Strayhorn was diagnosed with cancer of the esophagus, aggravated by years of smoking and drinking. Shortly after Strayhorn's death in 1967, Ellington recorded one of his finest albums And His Mother Called Him Bill, in memory of his friend.