Azam Ali's magnificent vocal journeys through languages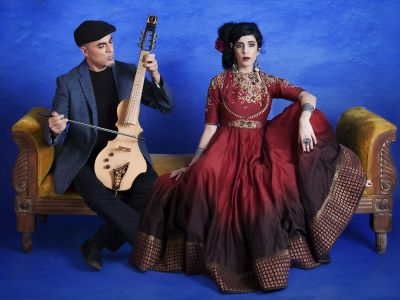 Loga Ramin Torkian and Azam Ali
In recent decades, the mixing of styles and cultures in popular and classical music has grown into quite a common trend, but the outstanding talent of the singer and musician Azam Ali sets her apart from the majority.
Her move from Iran to India as a child would influence her unique approach to music. Being exposed to a great many of musical traditions while growing up, Ali then seemed to retrace the historical steps of migration of the Sufi and South East Asian music and poetry within her own creative microcosm.
Her languid vocals woven into the intricate yet light arrangements instantly capture one's attention while the lyrics she croons so magically know little bounds in terms of language, be it Persian, Turkish, Arabic, Ladino, English, Latin, or even fictional Fremen language.
Azam Ali was born in 1970 in Tehran and moved to India with her mother at the age of four. They lived in the picturesque hill station of Panchgani in the state of Maharashtra. Ali attended an international school which emphasized the importance of the arts and spirituality, so she spent her formative years absorbing Indian culture and
Indian classical
music.
View from Sydney Point, Panchgani during monsoon
: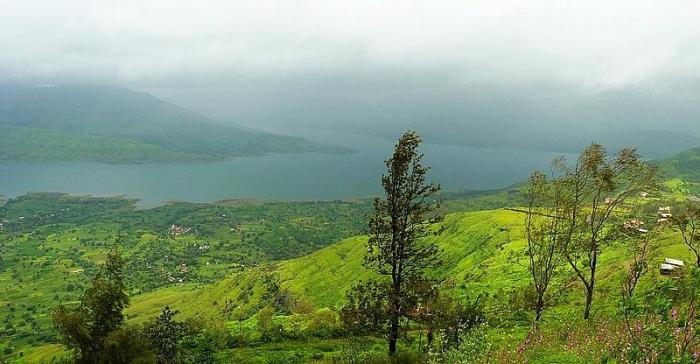 Initially, the family wanted to return to the homeland, but the Iranian revolution robbed them of that possibility, and in 1985 they moved to Los Angeles. 
In the United States, Ali was studying the Santour (Persian Hammered Dulcimer) when her teacher accidentally discovered Ali's outstanding vocal abilities. It was through his encouragement that Ali began to explore her voice as the vehicle through which she would finally be able to fully express herself.
A banquet of song and dance by Jabbar-Beik
: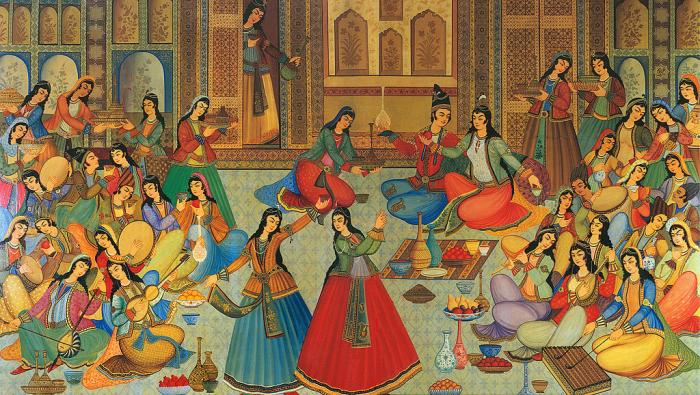 After receiving formal training in the Western classical vocal repertoire, Azam extended her education into Indian, Persian and Eastern European singing techniques. Ali's first album Portals Of Grace, released in 2002, is an outstanding record of medieval European music with the added special depth of her unconventional voice.
Ali has released a dozen albums, both solo and collaborative with VAS and Niyaz projects which pioneered a global trance music trend by seamlessly blending medieval Sufi poetry and folk songs from native Iran and its surrounding countries in the Persian and Arabian Gulf.
Listen to Beni Beni from Nine Heavens by Niyaz:
Now based in Canada, Ali continues to tour worldwide considering this to be in her nature:
"I am pertinacious in my need to expand. By nature, I am not one who can physically remain in one place for too long. So naturally, my music is going to reflect this inability to remain static, and this inability to identify myself with just one specific culture. " 
Her immense talent and ability to adapt her voice to any musical style have drawn the attention of many diverse artists. Ali's multiple collaborations include working with 
Serj Tankian
of
System of a Down
, Pat Mastellato and Trey Gunn of
King Crimson
, Chris Vrenna formerly of
Nine Inch Nails
, Ben Watkins of
Juno Reactor
, and the world-renowned Japanese group
Kodo
.
Listen to Coma by Buckethead featuring Azam Ali & Serj Tankian released in 2011: 
"What matters to me in making music is that I let my heart lead me where it may."