Baba O'Riley or Teenage Wasteland brought to life by Lowrey organ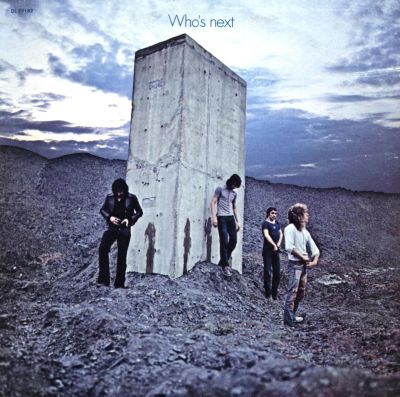 Who's Next LP
The now-iconic album opener 
Baba O'Riley
 was first released on the fifth studio album by the English rock band
The Who
 in 1971. The song is often incorrectly referred to as
Teenage Wasteland
as these words echo throughout the chorus refrain.
The band's lead songwriter Pete Townshend originally conceived Baba O'Riley to be a part of the rock opera Lifehouse intended as the follow-up to their distinguished work Tommy which is widely considered to be the first rock opera in history. Due to the fact that Townshend was unable to clearly present his Lifehouse concept to the rest of The Who members as well as the band manager, the idea of ​​a new rock opera was rejected and the band decided to record a regular album.
The highlight of
Baba O'Riley
is its backing organ track recorded by Townshend in the style of the minimalist compositions of
Terry Riley
, to whom they pay homage in the song title with the Baba prefix which refers to Meher Baba, one of the influential Indian gurus.
Curiously, Townshend intended to put the vital signs and personality of the guru into a synthesizer to generate music based on that data. The attempt failed, compelling Townshend to turn his attention to the Lowrey organ. Working in his home studio, Townshend recorded this famous arpeggiated repeating pattern and gave the tape to engineer Glyn Johns, expecting him to finalize it but Johns left it as is, insisting it was perfect.
Listen to Baba O'Riley by The Who:
Townshend reported that the phrase "Teenage Wasteland" came to his mind while observing a field covered in rubbish after one of the 1969 English festivals, while the lyrics were inspired by "the absolute desolation of teenagers at Woodstock, where audience members were strung out on acid and 20 people had brain damage." At the same time, Meher Baba also raised concerns about the increasing use of LSD and other psychedelic drugs, stating that they did not convey real benefits.