Chet Baker: the divine voice of the West Coast jazz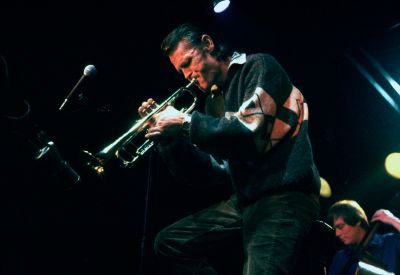 Chet Baker
Chesney Henry "Chet" Baker Jr. was born in 1929 in Yale, Oklahoma. The son of musically inclined parents, he sang in church choirs and tried his hand at trombone before turning to trumpet at age 13. He had his first formal training in music in junior high and later at Glendale High School, but would play largely by ear for the rest of his life.
Baker dropped out of school at 16 to join the Army where he played in bands as well as San Francisco jazz clubs while he was stationed in that city. He was eventually turned on to the music of Miles Davis and became involved in the Los Angeles jazz scene.
Baker's career took off after he earned the chance to play with Charlie Parker. He joined saxophonist Gerry Mulligan's piano-less quartet, and the pairing of Baker's gentle phrasing with Mulligan's harmonies proved a dynamic combination that helped define the great jazz sound.
In 1953, Baker formed his own quartet and began contributing his delicate vocals to songs. 
Baker had become addicted to heroin in the '50s and had been incarcerated briefly on several occasions. By the end of the '60s, he was recording and performing only infrequently until he stopped playing completely in the early '70s.
Regaining some control over his life, Baker eventually mounted a comeback that culminated in a prominent New York club engagement in November 1973 and a reunion concert with Gerry Mulligan at Carnegie Hall in November 1974.
Baker spent the rest of his life in Europe. He attracted the attention of rock musicians, with whom he occasionally performed.
In 1987, photographer and filmmaker Bruce Weber undertook a documentary film about Baker. The following year, Baker died in a fall from a hotel window in Amsterdam after taking heroin and cocaine. 
Listen to the amazing Almost Blue performed by Chet Baker and composed by Elvis Costello:
Check out Baker's dynamic cover of Gershwin's
Summertime
 on
SoundCloud
.