To study academic theory, superb pianist Wynton Kelly took up bass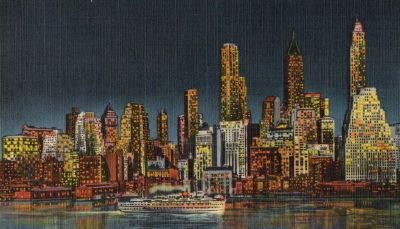 Skyline of NYC from Brooklyn
Wynton Kelly was born in Brooklyn, NYC in 1931 to Jamaican parents. His blues-based piano playing made him one of the finest and most acclaimed accompanists in jazz.
Kelly began playing the piano at the age of four but did not receive much formal training in music. He attended a few music schools in New York but noted later that: "they wouldn't give us piano, so I fooled around with the bass and studied theory."
His professional life was started at the age of twelve when he joined several R&B bands and played organ in local churches. 
Despite his short career, Kelly proved himself as the most prolific pianist of his era, working as a session musician on jazz albums and concerts, as well as leading albums under his own name. A solid mainstream player grounded in the blues, he collaborated with an incredibly large number of artists and major jazz leaders such as
John Coltrane
, J.J. Johnson, Sonny Rollins,
Billie Holiday
, and
Abbey Lincoln
.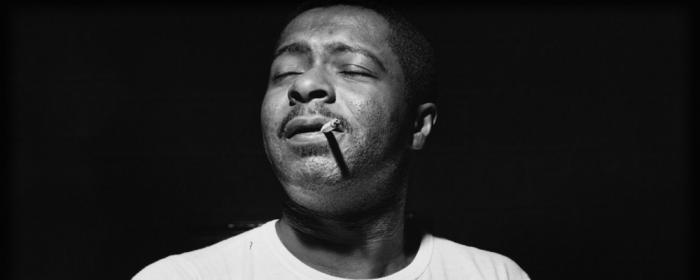 However, Kelly attracted the biggest attention as a pianist of
Miles Davis
' band, most notably appearing on the album 
Kind of Blue
, the best-selling jazz record ever. After leaving Davis' band, Kelly played with his own trio which recorded for several labels and toured the US and internationally. 
His career did not develop much further, and he had difficulty finding enough work. Prone to epilepsy, Kelly died in a hotel room in Toronto following a seizure, aged 39.
Listen to Autumn Leaves by Wynton Kelly Trio:
An account of his death was given by his friend, Cobb:
"Wynton called his girlfriend in New York and said, 'You know, I don't feel good.' She said, 'Why don't you go downstairs to the bar and if something happens somebody could tend to you.' We don't know if he did that..."
Wynton Kelly was found in his room in the Westminster Hotel. He was reported to have had almost no money at the time of his death.
Kelly's style of playing has been an influence on numerous pianists such as Monty Alexander and
Chick Corea
. The brilliant contemporary jazz and classical trumpeter
Wynton Marsalis
was named after Kelly.