La Marcho di Rei: L'Arlesienne opening theme harks back to Provencal Christmas carol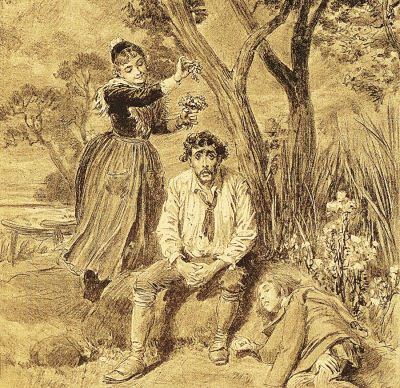 L' Arlesienne by Adrien Marie
The origin of the iconic theme in the energetic opening of Georges Bizet's L'Arlésienne is still unclear. Presumably, the composer interpreted the melody of the Christmas carol La Marche des rois, usually translated as The March of the Kings, found in an 1864 collection of Provencal folk music.
According to some studies, The March of the Kings dates back to the 13th century, possibly making it the first Christmas carol written entirely in a local language rather than Latin.
Initially, Bizet composed L'Arlésienne or The Girl from Arles as incidental music to Alphonse Daudet's play of the same name which tells a story of a young man who succumbed to madness and took his own life after discovering the betrayal of his beloved on the eve of their wedding. It was staged in a hurry as a replacement for another play that had been banned by the censors, the fact of which would be an obstacle to the play's success, leading to L'Arlésienne's closure after only 21 performances.
Bizet did not associate the failure of the production with his very impressive score and reworked it into two suites, the second of which saw publication only after his death.
Listen to Prélude from Bizet's L'Arlésienne Suite No. 1 performed by Herbert von Karajan with Berliner Philharmoniker:
Two centuries before Bizet, this melody appeared in the military song
Maréchal de Turenne
, attributed by some sources to
Jean-Baptiste Lully
, one of the leading French composers of the
Baroque
era. However, there is no documentary evidence of his authorship, and this march is not listed in Lully's catalog of works.
Listen to Jean-Baptiste Lully's Marche du Regiment de Turenne performed by Roland Douatte and Collegium Musicum de Paris:
Since then, La Marcho di Rei has become one of the most popular Christmas carols not only in France but around the globe, and its lyrics are available in various languages ​​including the following version in Provençal dialect performed by Georges Durand with Ensemble Vocal d'Avignon:
Although some musicologists believe that La Marcho di Rei may have appeared as early as the 13th century, the first known publication of its lyrics can be traced back to 1742. This document states that the song is very similar in melody to Marche de Turenne.
The earliest known score for La Marcho di Rei was found in the works of d'Étienne-Paul Charbonnier, who served as an organist at the cathedral d'Aix-en-Provence in the first half of the 19th century.