Last Train to Clarksville: a duo of songwriters behind the first Monkees hit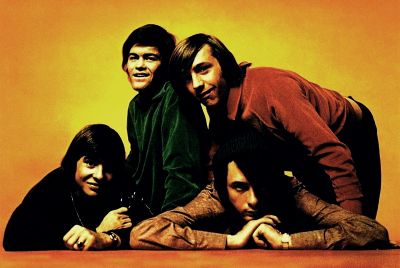 Monkees LP cover
Last Train to Clarksville
is the debut single released by 
The Monkees
 in 1966 which would be their most successful song overall. The song was written for the band's pilot television series by
Tommy Boyce and Bobby Hart
, a prolific American duo of singer-songwriters, and The Monkees were conceived as a fictional band, consisting entirely of actors and formed exclusively for filming a musical comedy series in order to replicate the success of
The Beatles
' movie
A Hard Day's Night
.
Like most of the project's tracks, Last Train to Clarksville was produced and recorded by Boyce and Hart's backing band the Candy Store Prophets, and only the vocals were subsequently replaced by some of the members of The Monkees.
According to Boyes and Hart, Last Train to Clarksville was intended to be a protest song against the Vietnam War, but they could not implement the idea explicitly in a show format, so the original intention is only hinted at in the very end of the song in the lyrics "I don't know if I'm ever coming home," said by a young man saying goodbye to his girlfriend at the station. From the very first seconds of the guitar intro, it becomes clear that the song resembles The Beatles' Paperback Writer, and unsurprisingly so, given that it gave Boyce the idea to write his lyrics for The Monkees' hit in the first place. Moreover, both songs are written in the key of G major and use similar chord progressions.
Listen to Last Train to Clarksville by The Monkees:
Curiously, Boyce and Hart were fired from the show due to conflicts with producer Don Kirshner who claimed that they were using studio time to record their own band. Around the same time, the entire project received negative publicity when the audience became aware that The Monkees did not play instruments and did not always sing themselves on these early recordings.