Ma Sicong sentenced to exile after seeking Chinese harmony for his violin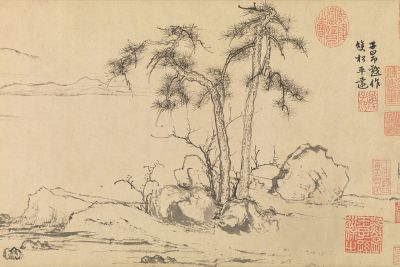 Twin Pines by Zhao Mengfu
One of the most gifted Chinese violinists, Ma Sicong endured a challenging fate when he was forced to flee the Cultural Revolution while his relatives, who remained in the country, were repressed. He played a vital role in the foundation of the Central Conservatory of Music in Beijing, becoming its first president, though he was subsequently arrested, together with his many colleagues, by the Anti-Academic Elitism movement.
The very essence of Ma Sicong's musical creativity was aimed for the search of the national identity of Chinese classical music, the process of which was reflected in his airy compositions through his mixing of traditions of the
Erhu
fiddle and the Western music theory. Having a brilliant playing skill, he performed his works throughout the country but ended his life in exile with incredible longing in his heart.
Born in 1912, Ma Sicong was the fifth of ten children of a prosperous family of Guangdong Province—his father was the finance minister and his mother a scholar. Such a prominent social position of the family allowed some children to receive European education. 
Ma, who demonstrated his exceptional music gift from a very early age, became the first Chinese student accepted to the Paris Conservatory in 1929. Upon his return, Ma was appointed as the headmaster of China's first private music college, where he met his future wife Wang Muli who was a perfect piano accompanist.
Ma Sicong and his wife, photo by Niu Weiyu
: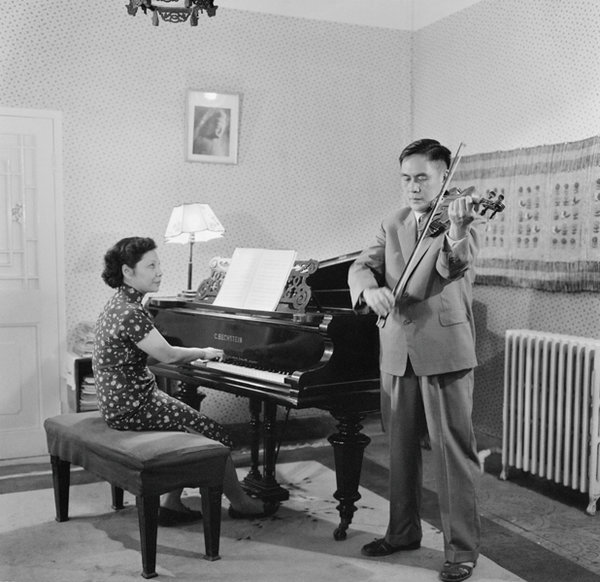 In 1937, during the Japanese occupation of China, Ma wrote his most famous violin piece Nostalgia which depicted the desperation of the oppressed nation, including the composer himself who was forced to become a refugee. Thirty years later, when Nostalgia was banned from broadcasting, Ma saw it as the final warning sign that influenced one of the most difficult decisions of his life to leave his homeland.
Listen to Nostalgia performed by the maestro himself:
Initially, the establishment of the communist government in 1949 did not promise maestro Ma Sicong any trouble. Moreover, the country's prime minister Zhou Enlai consulted him on issues related to the future musical development of China:
"Mr. Ma, new China has been created on rubble ... I would like to hear your thoughts on how to develop music in new China."
As a result, Ma was offered the presidency in a new
Central Conservatory of Music
with a salary nearly as high as that of Chairman Mao himself as well as a respectable house in Beijing. Things went well during the
1950s
when Ma was engaged in academic activities, composition and touring the country.
Ma Sicong 1958 concert
: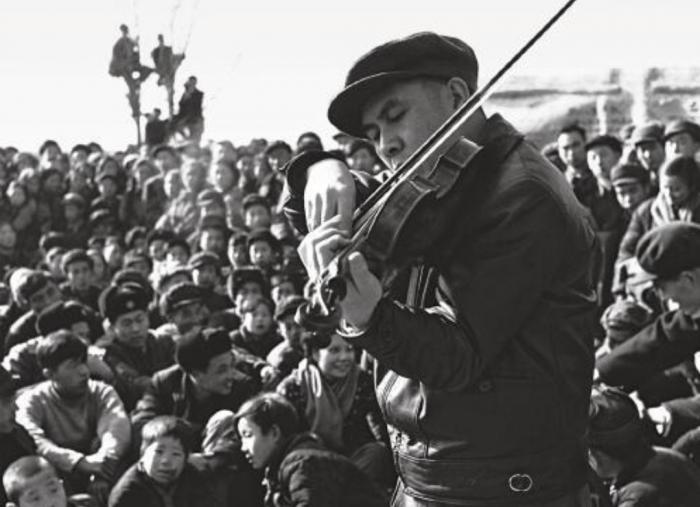 The situation changed dramatically in the
1960s
with the totalitarian government declaring Western culture the cause of its grandiose failures, which is rather an obvious norm of any communist regime. In 1966, above 500 members of the capital's intellectual elite were arrested. With his colleagues at the Central Conservatory, Ma was carted to a re-education camp in a truck labeled "Black Gang" and later placed under house arrest.
The story of his escape from the country is, in parts, reminiscent of a spy novel: Ma and his family, dressed in the uniform of Red Guards, caught a train to Guangzhou and then reached Hong Kong under the cover of a moonless night on a smuggler's boat. When they arrived, the US consulate in Hong Kong provided them with haircuts, new clothes, travel documents, and first class tickets to Washington.
Ma and his colleagues under pressure of the Cultural Revolution
: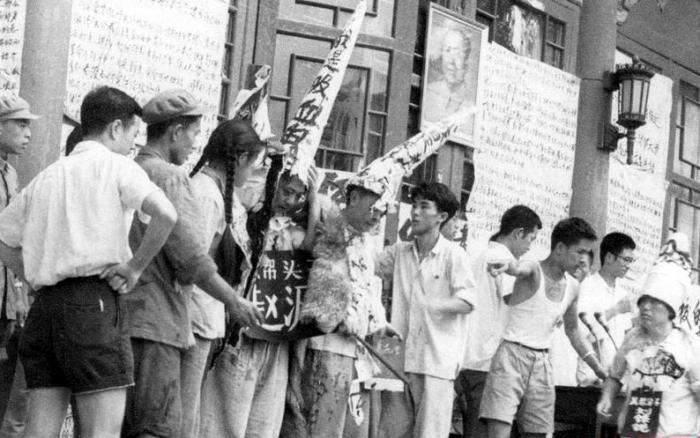 In 1968, a standing warrant was issued in China for Ma's arrest for treason while his famous Nostalgia was renamed to The East is Red.
Ma Sicong was rehabilitated in 1985 and invited to return to China but he never did. Ma died in Philadelphia in 1987.
In 2002, the memorial hall was built in Guangzhou to commemorate Ma Sicong's contribution to Chinese music. His family sent two violins and 1,400 pages of maestro's compositions to the museum.
His ashes were repatriated in 2007.