Mambo Italiano: Bob Merrill's meaningless lyrics composed on restaurant napkin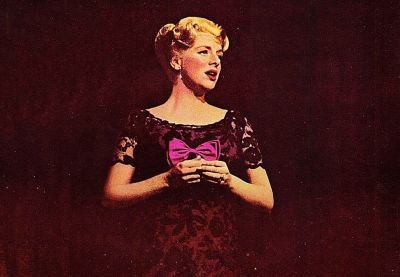 Rosemary Clooney CD cover
Mambo Italiano
is a timeless hit in the mambo genre written by American songwriter
Bob Merrill
 in the
1950s
on a restaurant napkin. Given how many lyrics are penned this way, it seems like public dining places are a crucial element in composing a good Latin song, and even a menu can prompt a songwriter with a curious mix of genres—an Italian-style mambo, for instance.
Legend has it, Bob Merrill received a rush order for a song in a Cuban style following the Latin craze that swept America in the late
1940s
. Inspiration caught up with him in an Italian restaurant, presumably while eating pizza, so he quickly scribbled lyrics on a napkin and sang the tune to producer Mitch Miller right from the restaurant over the phone.
The restaurant napkin has left its imprint on Mambo Italiano, a song that can be lyrically compared to pizza—a savoury mix of Italian, Spanish, Neapolitan, and completely made-up words. Surprisingly, this genre jumble follows a semblance of a plot centered around the return of an Italian girl to Naples, only to find neither mozzarella nor tarantella at home. Instead, everyone dances Mambo Italiano in boundless joy.
Listen to Bob Merrill's Mambo Italiano by Rosemary Clooney:
In 1954,
Mambo Italiano
was first recorded by pop singer
Rosemary Clooney
, aunt of famous actor George Clooney. The track immediately topped the charts and still remains Clooney's best-known song that inspires artists around the globe to add to the endless list of
Mambo Italiano
covers.