I Put a Spell on You: the wild roots of the song's blackout drunk recording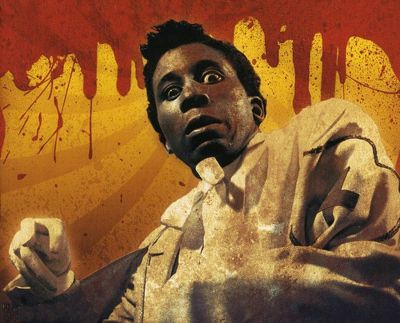 Screamin' Jay Hawkins CD cover
I Put a Spell on You is a 1956 song written by Screamin' Jay Hawkins that became an instant classic and remained his greatest commercial success.
Hawkins wrote this as a calm ballad lamenting the lost love of a woman he longed to get back. His first recording of the song in 1955 was not released, and was a lot more slower and tamer than the version everyone is familiar with.
A year later, at his second attempt at the song for Columbia Records, Hawkins and the studio musicians drank heavily during the recording session. The result, which Hawkins claimed not to remember recording, was a bluesy, voodoo-tinged single filled with boisterous vocals, including moans and other sound effects.
Hawkins reflected on it:
"[Producer] brought in ribs and chicken and got everybody drunk, and we came out with this weird version ... I don't even remember making the record. Before, I was just a normal blues singer. I was just Jay Hawkins. It all sort of just fell in place. I found out I could do more destroying a song and screaming it to death."
Unsurprisingly, this version was banned from radio for its outrageous style. An edited version was released but the ban still remained: 
Despite the ban, Hawkins got a huge reaction from the song, and eventually was invited to perform it on TV where he first started developing his bizarre stage act that would become one of the defining points of his performances, including things such as coming out in a flaming coffin and wielding a skull on a stick that he apparently named "Henry".
Ever since the release, I Put a Spell on You has been covered extensively, with several hundred versions available on streaming services.
The seminal cover that changed the public perception of the song—as well as its authorship—came from Nina Simone, an influential singer and civil rights activist who performed a variety of standards and jazz songs. The song has become such an integral and reflective part of her challenging life that, to her, it seemed only natural to give her autobiography I Put a Spell on You the same title.