The meaningless song lyrics of Adiemus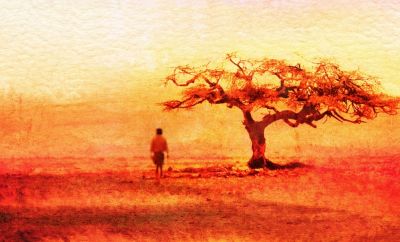 Symphonic Adiemus by Karl Jenkins
Adiemus
is a cross-genre project conceived by Welsh composer and multi-instrumentalist
Karl Jenkins
 to refresh traditions of Celtic music with neoclassical harmony. Jenkins started the project in 1995 with
Songs of Sanctuary
and has so far released five studio albums plus several live recordings under the
Adiemus
concept. The project has also involved incredibly large orchestras as well as impressive choirs, uniting classical and ethnic musicians under one roof.
The song-like tracks of
Adiemus
merging classic and world music elements and highlighting the versatility of Jenkins' composing skills seen throughout his career that launched in the
1970s
when he joined a prominent prog-rock band the
Soft Machine
.
At first glance, it may seem that the mysterious lyrics of
Adiemus
's vocal parts are written in Latin, but in fact, Jenkins used meaningless syllables solely for the convenience of singing melodic lines. This technique, called
glossolalia
, appeared in religious practices of the
Middle Ages
and then migrated into literature through the efforts of such prominent masters as Lewis Carroll and James Joyce.
Even at the beginning of the 20th century, glossolalia was already establishing its influence in popular culture, popping up in different areas of arts, with its most known example being the scat singing technique. One of the most outstanding
uses of an imaginary language
in pop music belongs to
Cocteau Twins
—a new wave band from Scotland considered by many to be the founders of the dream-pop genre.
Watch Adiemus by Karl Jenkins:
The word adiemus itself was also created by Jenkins who claims it is also devoid of semantic meaning. This did not prevent enthusiasts from digging out similar words in Latin such as audiemus meaning "we shall hear".