Orphénica Lyra: the largest collection of vihuela music introduced by Miguel de Fuenllana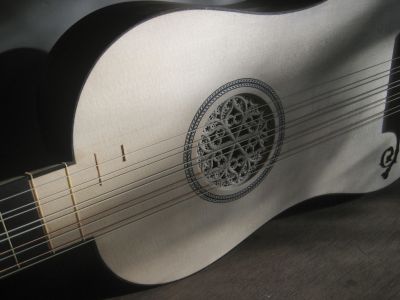 The vihuela by Marcos Kaiser
Vihuela
is a Renaissance-era musical instrument similar to a modern mini guitar. It is believed that the first vihuelas were manufactured in the Kingdom of Aragón (Spain) as an alternative to the
lute
from which the vihuela can be distinguished by the flat back surface.
As a transitional instrument between the lute and the baroque guitar, the vihuela arouses great interest among the modern industry buffs, from musicians to guitar makers. Many contemporary guitar players are fascinated by vihuela's repertoire—preserved to this day in seven 16th-century editions—which served as early guitar music when it was adapted for the first baroque guitars.
Libro de música para vihuela, intitulado Orphénica Lyra
, published by Spanish composer
Miguel de Fuenllana
in 1554, is the largest surviving collection of vihuela works. The six-volume one-thousand-copy edition features the author's own works as well as the music of leading Renaissance composers, namely 
Josquin Des Pres
, Cristóbal de Morales, Francisco Guerrero, Philippe Verdelot, Nicolas Gombert, and Juan Vázquez.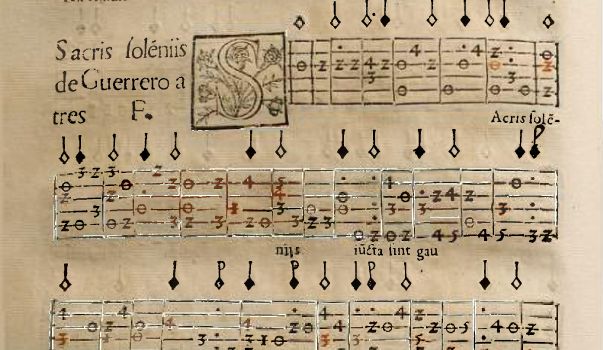 The instances of
Orphénica Lyra's
illegal re-publishing forced Miguel de Fuenllana to instigate lawsuits—a testament of the book's massive popularity at the time. One of 
Orphénica Lyra
's great strengths was the marvelous work Fuenllana did to adapt the music of various
genres
 for vihuela performances, both solo and accompaniment.
Listen to Fernando Espí perform Duelete de mi señora by Juan Vásquez in Miguel de Fuenllana's transcription: 
In total, the Orphénica Lyra boasts 182 interpretations for the vihuela and the baroque guitar—all sorted by complexity—which cover various religious and secular genres such as hymns, motets, villancicos,  madrigals, romances, and sonets.
Watch Valery Sauvage perform Miguel de Fuenllana's transcription of Josquin des Prez's Fecit Potentiam:
The 52 works written by Miguel de Fuenllana himself are all fantasies containing rather complex polyphonic structures that give an idea of the composer's great talent.
Watch Rómulo Vega-González play Fantasía para vihuela (40) by Miguel de Fuenllana: