Ottoman heritage captured in music manuscripts of Bobowski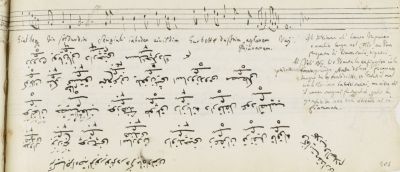 Music Manuscript by Alî Ufukî
Composer:
Wojciech Bobowski (Ali Ufki)
The oldest known examples of Ottoman music notation can be found in a few manuscripts compiled by composer and polyglot Ali Ufki who served at sultans' court in Istanbul Topkapı Palace in the 17th century.
Born as 
Wojciech Bobowski
, he received such a high-ranking appointment after going through a series of rather dramatic events, fighting his way from a life of a captive slave to becoming a significant historical figure of the
Ottoman
Empire where his many talents were in stable demand by the powerful rulers of the time. Combining the various skills and knowledge of both the Islamic-Ottoman and Christian-European cultures, Bobowski was a helpful mediator between these different worlds during his lifetime.
Many biographical details still remain obscure, although most researchers believe that Bobowski was born in Poland in 1610. Most likely, he came from a Protestant family and, having acquired his musical skills as a child, worked as a church musician.
According to some sources, around 1630 Bobowski lived in Lviv (modern Ukraine) where, during the attack of the Crimean Tatars, he was captured and later sold in Istanbul. Apparently, his musical skills and knowledge of main European languages allowed him to study at the prestigious court school in the capital of the Ottoman Empire.
Wojciech Bobowski by Antoni Oleszczyński
: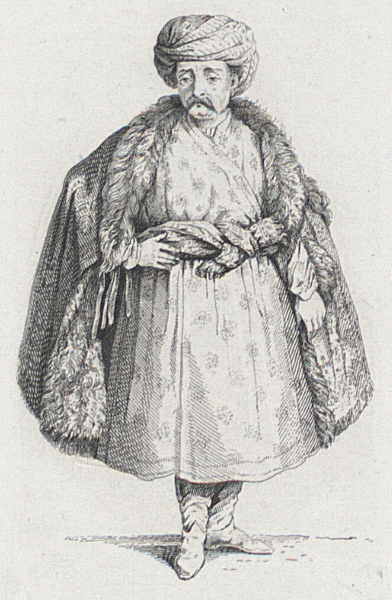 Bobowski was converted to Islam by the name Ali Ufki. By then he had learned around 15 languages and he was appointed to the sultan's court as dragoman—an interpreter and official guide between Turkish, Arabic, and Persian-speaking countries and polities of the Middle East and European embassies.
His pursuit to increase the mutual understandings of different cultures was realized in translating the Bible into Ottoman Turkish and writing an explanation of Islam in Latin. Bobowski's influential contribution to Ottoman music constituted two collections of instrumental and vocal works known as Mecmûa-i Sâz.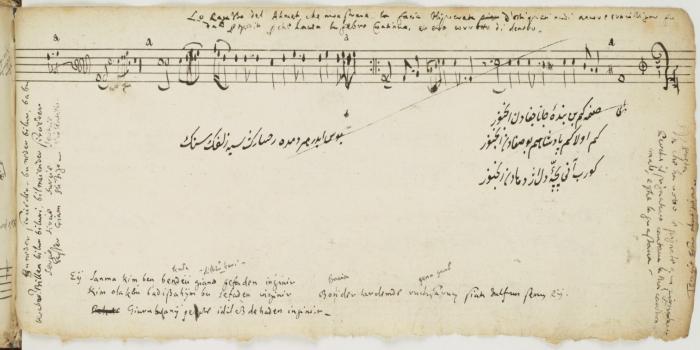 With its truly wide range of content, the manuscript includes verses of prominent courtly poets set to music as well as ceremonial compositions. The anthology also contains a rich collection of songs by the Anatolian bards and pieces written by Ali Ufki himself. The musical and poetic repertoire is recorded side by side with extensive texts on Ottoman and European medicine and countless marginal notes on the most varied topics.
Keeping in touch with many European intellectuals and diplomats, Bobowski cherished a dream of moving to England but died in Istanbul in 1675.
Listen to Ali Ufki's Semai performed by Kudsi Erguner:
Kudsi Erguner is one of the greatest players of the
ney
, a Turkish reed flute which is one of the oldest instruments in the world. He sees his goal in preserving the Ottoman classical music of the 17th century while enhancing his own creativity in exploring the
Sufi
culture.