Bach and Abel: a collaboration that lived in two generations of composers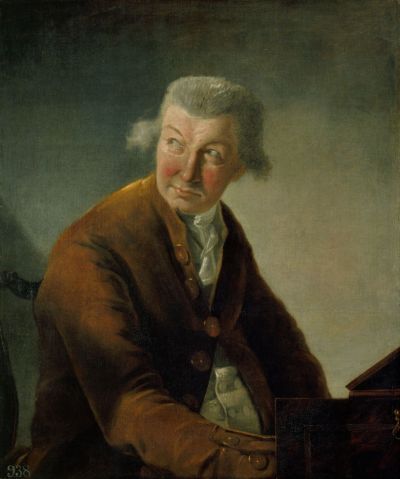 Karl Friedrich Abel by Alexandre Auguste Robineau
The prominent German composer and multi-instrumentalist
Carl Friedrich Abel
was born into an extraordinary musical dynasty which was known both for friendly and professional relationships with
Bach
's family. A rather curious fact also connected Abel's name to 
Mozart
 when the greatest composer of the
Classical period
was mistakenly credited with one of Abel's symphonies.
Abel also made history as one of the last composers who wrote and played
viol
—also called
viola da gamba—
the leading instrument of the
Renaissance
and
Baroque era
 that went completely out of fashion during the Classical era and only received new recognition in the late 20th century.
Carl Friedrich Abel was born in 1723 into the family of Christian Ferdinand Abel who was the lead viol player in the court orchestra of Köthen directed by J.S. Bach. Most musicologists believe that three of Bach's Sonatas for viola da gamba and harpsichord were intended specifically for Christian Ferdinand Abel who used the pieces to teach Prince Leopold at Köthen in the arts of playing viol.
Listen to 
Jacqueline Du Pré
play Bach's 
Sonata for viola da gamba and harpsichord
(BWV 1028):
There is evidence that after his father died, Carl Friedrich Abel decided to move to Leipzig where he studied music theory with J.S. Bach. In 1748, thanks to Bach's recommendation, Abel enrolled in the court orchestra of Dresden where he played for 10 years.
In 1759, Abel surfaced in London where five years later he was appointed chamber musician to Queen Charlotte. At the same time, Johann Christian Bach—the youngest of Bach's eleven sons known as "the English Bach"—moved from Italy to England where he was also employed at the same court as a music master.
Johann Christian Bach by Thomas Gainsborough
: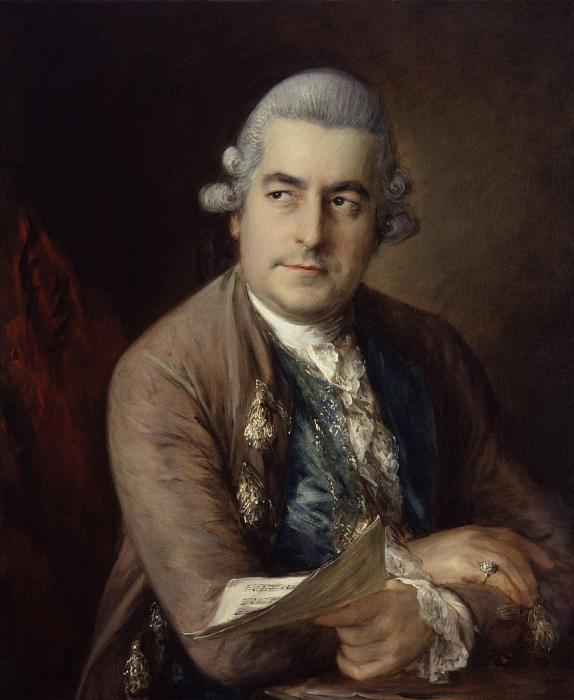 In 1765, the tight friendship between two composers led to their first joint concert in London, thereby establishing the Bach & Abel concert series which was England's first subscription concerts. Leading the orchestra and sharing keyboard duties in equal capacity, Bach and Abel reached a great level of popularity that allowed them to move their show to the central concert places in Hanover Square in 1775.
In those concerts, the maestro tandem presented both their own works and pieces of other composers including
Haydn
whose music received its first English performance.
Watch
Jordi Savall
perform 
Arpeggiata
 from
Suite in D minor
by Сarl Friedrich Abel:
There is a belief that both composers, having a status similar to modern rock stars, enjoyed excessive living of drunkenness, overindulgence, and other necessary attributes of fame. Perhaps this is why Johann Christian Bach died at the age of 46, leaving no savings even for his funeral, which was paid for by Queen Charlotte who also provided a life pension for Bach's widow.
Thus, in 1782, left without his partner, Abel traveled to Europe where he stayed for several years. Upon his return to London, he became a leading member of the Grand Professional Concerts at the Hanover Square Rooms until his death, which occurred in 1787.
Karl Friedrich Abel by John Nixon
: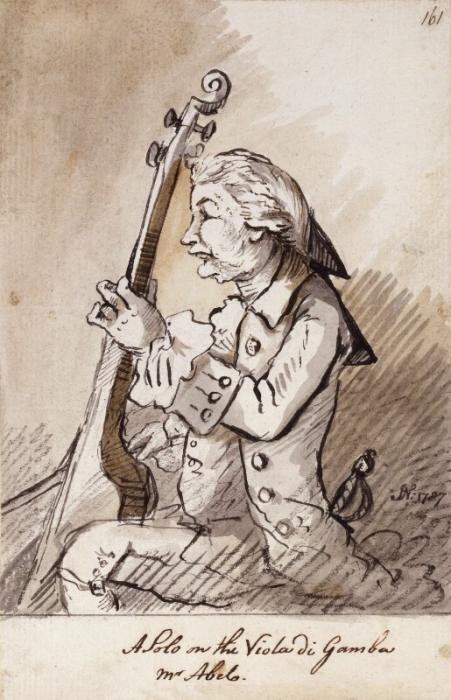 Both composers had an influence on the young Mozart who had been brought to London by his father during the glory of Bach and Abel.
Johann Christian Bach spent five months teaching Mozart in composition for which he was noted by some scholars as "the only, true teacher of Mozart". Perhaps being impressed with his training, Mozart copied one of Abel's symphonies for educational purposes, and as a result, it was mistakenly cataloged as Mozart's Symphony no. 3 in E flat for a long time.