German maestro ordered all his music to be set on fire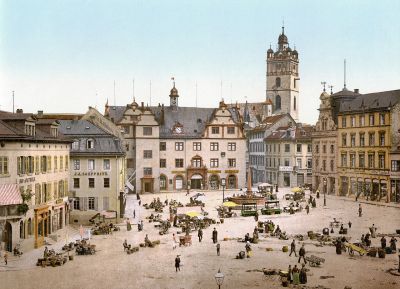 Darmstadt um 1900
Graupner studied at the Thomasschule in Leipzig. In 1706, because of a threat of Swedish invasion, he sought refuge in Hamburg, where he became a harpsichordist at the opera. Around 1710, he entered the service of the Landgrave of Hesse-Darmstadt, eventually making chapelmaster. Graupner never sought to leave Darmstadt, and remaining years of his life were spent at the court there.
Though blind later in life, he produced immense amounts of music, with over 2,000 works. He also gained notoriety for the meticulous calligraphy of his autographs and scores, the writing of which he completed with great care. 
On that matter, composer Johann Mattheson wrote:
"His manuscript scores are so beautifully written, one might think they are engravings in copper." 
In addition to a large number of autographs, he also copied out many works of his contemporaries including 
Antonio Vivaldi
, Georg Philipp Telemann, and Johann Friedrich Fasch. In this way, Graupner has provided a first-rate source for works of the Baroque era.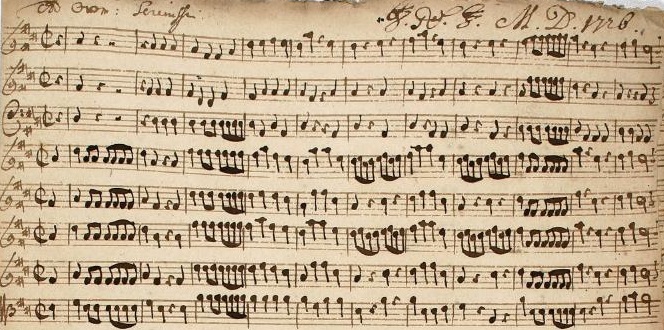 In an odd display of humility, he requested all his music be destroyed by fire before his death. In an anonymous biographical notice published some twenty years after his death, the author writes of the maestro:
"[Graupner] had his eccentricities, like all great men; he would not permit a painting of himself to be made, and when they tried to do it without his knowledge after he went blind, he became very angry when he found out; he also demanded that before his death, all his musical works should be burnt, a command which, to the benefit of the musical world, remains unheeded."
After Graupner's death, his immense work remained inaccessible during some sixty years, because of a property dispute between his successors and the Darmstadt court having led to confine his manuscripts. One might argue that this fact is part of the gradual development of the concept of intellectual property. 
Listen to Graupner's first Suite for soprano, alto, and bass chalumeaux:
When his works became accessible to musicians and musicologists, the musical taste had already changed and few people were interested in music from the past. Hence the late re-discovery of Graupner's music which only started at the end of the 20th century.