Plainsong: The Cure's psychedelic liturgy on the edge of the world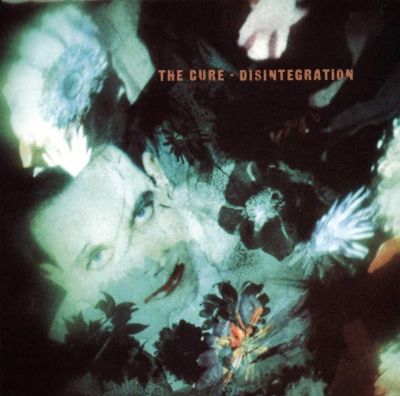 Disintegration LP
Plainsong
is the opening track of the album 
Disintegration
 released in 1989 by the English rock band
The Cure
. The atypically long instrumental introduction of the song resembles a classic overture, here performed with 
synthesizers
 and accompanied by echoed electric guitars, all of which sets the mood for the entire album that has become the pinnacle of the band's commercial success.
It is reported that while working on Disintegration, the frontman Robert Smith suffered from depressive moods brought upon by the band's sudden popularity, and experimented with psychedelic substances in an effort to change their sound by complicating familiar arrangements.
In musical history, the term plainsong has been associated with the genre of liturgical chants used in Western Church music since the 6th century AD. These monophonic psalms, consisting of a single and unaccompanied melodic line, are often performed in a responsorial manner where the soloist sings a series of verses which is then followed by a response from the choir.
This responsorial structure is observed in the grim and apocalyptic lyrics of Plainsong written in the form of a dialogue in which the first speaker describes natural phenomena such as darkness, cold, and rain while their companion dramatizes the situation by comparing each event to the end of the world and portending death.
Listen to Plainsong by The Cure:
It was Robert Smith's idea to put
Plainsong
at the beginning of
Disintegration
 citing the song's unusual harmony and describing the arrangement as "very lush, very orchestral". The unusual move was appreciated by many reviewers who stated that very few albums of the
1980s
had an opening as impressive and grandiose as the one heard on 
Plainsong
.