Progressive rock adaptation of Alberto Ginastera's piano concerto features innovative electronic drums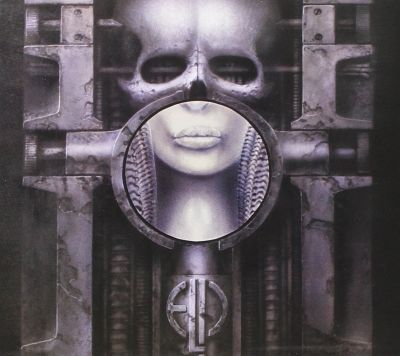 Brain Salad Surgery LP
One of the works of the iconic Argentine composer
Alberto Ginastera
went far beyond the attention of the classical audience when, in the
1970s
, it entered the repertoire of the outstanding prog-rock band
Emerson, Lake and Palmer
. The work in question is 
Piano Concerto No. 1
, Ginastera's most significant instrumental piece with which he pays tribute to the music of Serge Koussevitzky.
Initially, the composer was opposed to any adaptation of his works but after meeting with band members and listening to their powerful arrangement, Ginastera gave the green light to this release with an incredibly flattering compliment: "You've captured the essence of my music like no one else has before."
ELP keyboardist and composer
Keith Emerson
was familiar with Ginastera's music even before the band was formed. However, the decision to arrange such an avant-garde piano concerto of the Argentine maestro was made in the wake of the drummer
Carl Palmer
's proposal.
At the time, the band experimented with drum sound that resulted in the creation of one of the first prototypes of electronic drums which led Palmer to the idea of ​​performing a live piece focused on a drum solo and using preprogrammed sounds.
Here's how Palmer explains his electronic drum tricks:
We started making an electronic drum. It wasn't very good, but it was OK. I wanted a whole electronic drum set, which I managed to achieve, and the piece of music is on the Brain Salad Surgery album. It's by Ginastera, and it's called "Toccata." In the middle you hear all these atmospheric preprogrammed sort of keyboard sounds, but they're actually all being triggered by the drums with a mitigator on the floor where I could have an octave divided, change the sound up or down to each individual sound.
In search of a musical theme that matched Palmer's drum concept, Emerson recalled the powerful percussion patterns from the fourth movement of Ginastera's piano concerto which struck him on the first listen. The piece, titled Toccata, was rehearsed by the entire group to perform during their Europen tour in 1973.
Listen to Toccata by Emerson, Lake & Palmer:
To include Toccata on the Brain Salad Surgery album, Emerson met with Ginastera in Switzerland where the composer relocated, tired of economic instability and political persecution in his homeland. Ginastera barely spoke English and his first reaction to listening to the electronic arrangement was an exclamation of "Diabolic!" which Emerson took for indignation. Pretty upset at this point, he was prepared to scrap the piece until Ginastera's wife intervened, saying that her husband approved and was very satisfied with the arrangement which captured the very essence of his music.