The Shape of Water bringing Alexandre Desplat his second Oscar trophy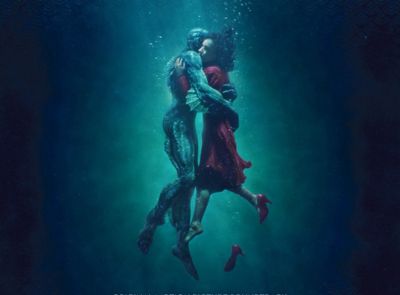 The Shape of Water LP
Romantic fantasy film looks at the relationship between a mute woman who works at a government survey facility in Baltimore in the '60s, and the subject of the research - a humanoid amphibian discovered in a South American river.  
Alexandre Desplat created a tune that resembles the pulse of waves, arranged in a way that evokes the sensation of being underwater. The composer gives us light melodies through orchestration that includes twelve flutes, strings, piano, harp, with classic accordion a witty addition to the overall French entourage.
In an interview with Deadline Hollywood, Desplat described his approach:
"I tried to capture the sound of water - or the feeling of water, more importantly. What does it feel like to be surrounded by warm water? I lived in the Caribbean, actually, when I was in my teens; I went to school there, and the sensation that you have when you put your body into this lukewarm water is something very special. The way love and water play in the film gives you that sensation, because love also has this warm feeling. When you fall in love, when you see the person you love, there's something warm that inside you. Also, when you miss somebody you love, there's a longing - there's a little pain that mixes with that warmth, so it's all these sensations that come from my experience that I tried to transpose to music"
Desplat has been nominated for Best Original Score nine times throughout his career. He received his first Oscar nomination in 2007 for The Queen and was last nominated before The Shape of Water for both The Imitation Game and Grand Budapest in 2015. Desplat's scores for The Curious Case of Benjamin Button, Fantastic Mr. Fox, The King's Speech, and Argo have also earned Oscar nominations.