Sicario's desert pulsates in Jóhannsson's score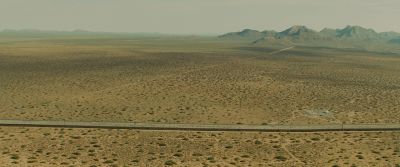 Sicario tells the story of an idealistic FBI agent Kate Macer (Emily Blunt) who is enlisted by a government official to aid in a joint task-force tracking down an anonymous drug lord at the U.S.-Mexico border, but she finds herself in the heart of Mexican cartel land instead.
According to the director Denis Villeneuve, the Mexican city of Juárez is one of the most dangerous places on earth, peaking at its most deadliest in 2010 during the active phase of War on Drugs.
El Paso Times provides that more than 10,000 people were killed in the city between 2008 and 2012 during a period of heavy drug cartel warfare. Even though the director and producers went to Juárez to conduct extensive research—accompanied by armed Policía Federal—for the film itself the streets of Juárez had to be filmed in Mexico City, with overhead footage spliced in from the real location. During the research trip, the team witnessed many harrowing things, from hundreds of posters of missing women to the shoes in the city's "killing field". Despite that, Juárez Mayor Enrique Serrano told reporters that he was urging a boycott of the film because of how it depicted his city.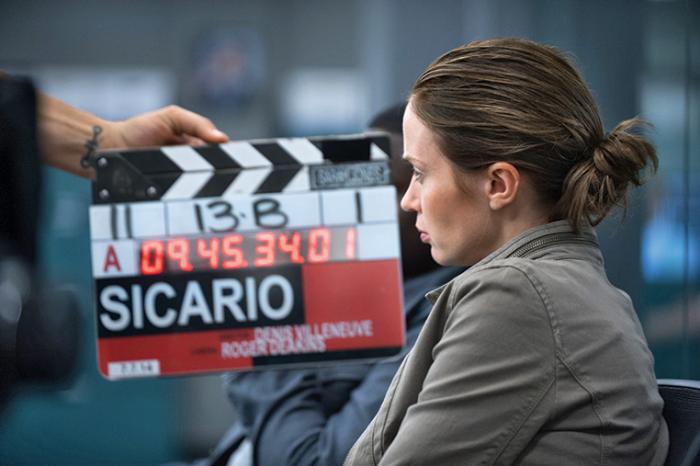 To highlight the film's war-like themes and imbue its sound with constant threat, the composer Jóhann Jóhannsson abandoned big orchestral pieces and sweeping melodies to work with the low-register section instead, achieving a droning and pulsating rhythm. 
"With Sicario, I read the script before they started filming, and I visited the set to get a feel for the environment, to get a feel for the desert and the locations, and I think that was an inspiration as well (...) It comes from there, and I think the the percussion came first, and then I started to weave the orchestra into it."
His instrumentation was a rather unusual but very conscious choice:
"Very early on I decided to focus on the low end of the spectrum—focus on basses, contrabasses, low woodwinds, contrabassoon, contrabass clarinets and contrabass saxophone. It sort of slowly comes together and it's evolving all throughout the composition process."
To create a tense desert atmosphere, the composer mixed Asian harmonies with subterranean fluctuations in the bass line.
"I made a very conscious choice to avoid anything that was evocative of the region, or evocative of the culture of the region south of the border."