Smokestack Lightning: the eternal Howlin' Wolf blues of the passing trains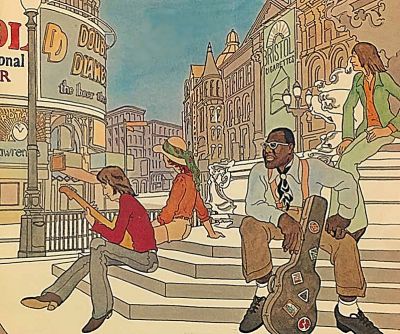 The London Howlin' Wolf Sessions
Smokestack Lightning
is a song written by the Chicago blues singer Chester Arthur Burnett better known under his stage name of 
Howlin' Wolf
. The song entered Howlin' Wolf's repertoire in the 1930s during which he and
Charley Patton
performed in small communities in the Mississippi Delta, though the first recording did not appear until 1956.
According to Howlin' Wolf, the inspiration for Smokestack Lightning came from his memories of living in the countryside and watching the passage of night trains, the sentiment reflected in the song's title where lightning refers to fiery sparks bursting out of a locomotive smokestack.
Despite the fact that
Smokestack Lightning
did not climb high in the charts immediately after release, the song successfully spread throughout the blues circles but also had a huge impact on several generations of rock musicians on both sides of the Atlantic. Here are just some of the names from a long list of artists who have performed or recorded a cover of
Smokestack Lightning
: The Yardbirds, Manfred Mann,
The Animals
,
The Who
, The Grateful Dead, Muddy Waters, Jimmy Rogers,
John Lee Hooker
,
Bob Dylan
, Creedence Clearwater Revival, and Aerosmith.
Listen to Smokestack Lightning by Howlin' Wolf:
Honoring its lasting historical significance, Smokestack Lightning received a Grammy Hall of Fame Award and ranked number 291 in Rolling Stone magazine's list of the 500 Greatest Songs of All Time. The song was selected for permanent preservation in the National Recording Registry of the U.S. Library of Congress.