The smoky alto of Chabuca Granda elevated the Creole waltz to the international level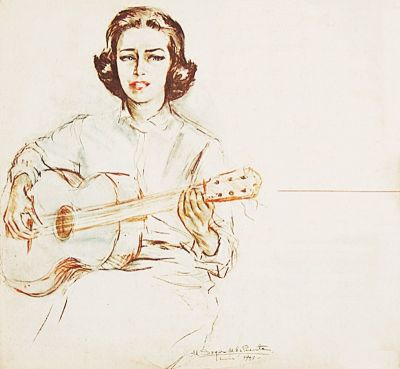 Chabuca Granda LP
Chabuca Granda is the single most important figure in the history of Peruvian music. Though identified with the city of Lima, Isabel Granda Larco was born in the Andes mountains, in the small town of Cotabamba in the Apurimac region in 1920. She called herself a proud sister of the condor who could wash her face with the stars. 
Over her long career, she created Peruvian popular music, giving it depth and fluidity. Her voice, a powerful low contralto, combining nostalgia with a hint of a weary groan, was inimitable. Granda was also unusual among Latin American performers in that she wrote much of her own material. 
Granda began her career singing in the traditional Peruvian folk style known as Creole music, but she had a command of rhythm that would have been at home in American jazz. She said she had the voice of a dog, but with swing.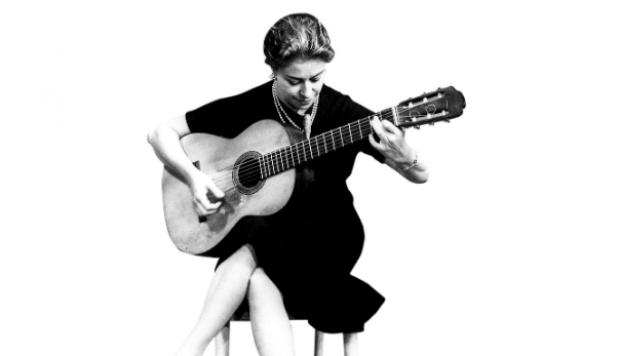 Granda's family decided to move to Lima, settling in the Barranco district where Granda grew up, and where a statue of her stands today. Here she encountered the music of black Peru, very different from the mountain sounds of her early childhood.
At the age of only 12, she began singing in the school choir of a girls' school Colegio Sophianum where she discovered her musical vocation. In those years she still sang soprano. Later, after having to go through the vocal chord surgery, she got her deep voice for which she is still known today. 
In 1937, Granda founded the duo Luz y Sombra (Light and Shade) with her friend Pilar Chamaca Mújica. In 1950, she wrote her first hit song Lima de Veras (Truly Lima) and her popularity began to grow when she worked as a vocalist accompanied by a small, quiet instrumental ensemble.
Granda worked with a lengthy list of influential guitarists including Oscar Aviles, Lucho Gonzalez, Alvaro Lagos, and Felix Casaverde.
Her lyrics rarely had the conventional romantic themes of the popular song genre since she had literary ambitions instead. A good example of Granda's style, and one of the songs for which she remains best known, is La Flor de la Canela (Cinnamon Flower). The song was inspired by an Afro-Peruvian woman named Victoria Angulo, the sister of two of Peru's leading singers of the day.
La Flor de la Canela opens over a rhythmically free guitar accompaniment:
"Let me tell you a story, resident of Lima, about the dream that evokes memories of the old bridge over the river, and of the poplar grove." 
Victoria Angulo is described this way:
"Jasmine in her hair and roses in her face
The cinnamon flower walked gracefully
Exuding charm as she passed, leaving
The mixed aromas that she carried in her breast."
La Flor de la Canela remains Granda's most popular song that has become an anthem for the city of Lima.
Listen to Flor de la Canela by Chabuca Granda with Óscar Avilés as classical guitar:

Granda's home in Lima was a sort of artistic meeting place, attracting creative writers, visual artists, journalists, historians, and musicians on a regular basis. 
Suffering from ill health due to a series of heart attacks beginning in 1974, Granda nevertheless continued to perform. In 1983 she was hospitalized in Lima and transferred to a hospital in Fort Lauderdale, Florida, for further treatment. On March 8, 1993, five days after undergoing open heart surgery, she passed away with her three children at her side. Her body was flown back to Lima, where performances in the city's clubs were called off in mourning.