The sounds of scenic Iceland in the Aeriality orchestral piece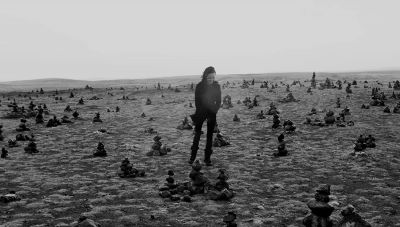 Aeriality LP
Composer:
Anna Thorvaldsdottir
Anna Thorvaldsdottir is an Icelandic composer whose music is now often played around Europe and the US, captivating the audience with the palpable presence of Icelandic nature in its very sound.
She wrote about it:
"The sense of space and openness is very important to me, and is something I feel comes from my roots having been brought up in Iceland. The closeness to nature is very touchable, and having been born in a small town surrounded by mountains and the ocean is something that lives with me." 
Aeriality is a work for a massive instrumental action consisting of large sound-textures combined and contrasted with different forms of music structures. The piece shows the feeling of absolute freedom gained from the lack of attachment and the feeling of unease. 
Listen to Aeriality piece performed by the Iceland Symphony Orchestra: