Traditions of Malian music spread worldwide through Afel Bocoum and Damon Albarn collaboration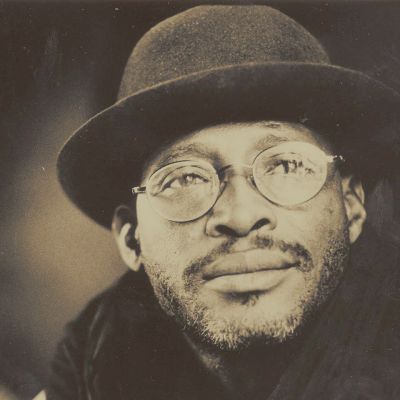 Afel Bocoum
The famous Malian songwriter
Afel Bocoum
began his musical career in the
1960s
at the age of thirteen when he joined the band of his iconic countryman
Ali Farka Touré
. In his early years, Bocoum was involved in traditional music culture and learned to play the guitar thanks to the efforts of his father who played the
njarka
fiddle during various ceremonies.
In the early
1980s
, Afel Bocoum created his own band
Alkibar
for which he wrote socially relevant lyrics with a sharper edge. He wrote mainly in Sonrai, his native language, but also in Tamasheq (the language of the Tuareg) and in Fulfulde (the language of the Fula people). In addition to Bocoum's acoustic guitars and lead vocals, the band features traditional
njarka
fiddle, diverse African percussion, and outstanding multi-voice back-vocal line that makes the overall sound of
Alkibar
so deep and soulful.
In 1999, Afel Bocoum released his debut album Alkibar which was recorded in the same location and in the same session as the album Niafunké by Ali Farka Touré. For this joint six-day recording session, the musicians chose an abandoned school building that imbued the music with a special lively quality.
Here's how Ali Farka Touré described the atmosphere during the recording:
This record is more real, more authentic. It was recorded in the place where the music belongs - deep Mali. We were in the middle of the landscape which inspired the music and that in turn inspired myself and the musicians.
Listen to Alasidi by Afel Bocoum:
In 2002, one of Bocoum's most famous recordings was released when he provided several of his songs for the Mali Music album by the English songwriter Damon Albarn who is widely known for his contributions to Blur and Gorillaz. Thanks to Albarn's signature drum 'n' bass lines, Bocoum's music had obtained a deep groovy vibe that captured the attention of new audiences.
Listen to Bamako City by Damon Albarn and Afel Bocoum:
Encouraged by the growing international attention to the music of his country, Afel Bocoum released two more albums, of which the 2006 Niger demonstrates the strong influence of Malian folk tunes arranged mostly with native instruments, while the 2009 Tabital Pulaaku presented songs written in the style of Ali Farka Touré's works where the familiar blues harmonies met the tribal heritage of African peoples.