World musicians Kronos Quartet destroy the shackles of genre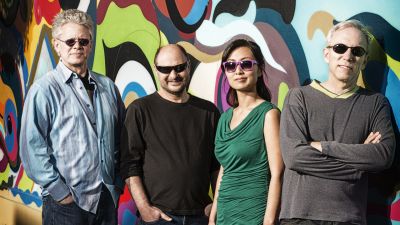 Kronos Quartet
Since its founding in '70s, the Kronos Quartet has become the foremost herald of chamber music, successful at breaking down barriers between genres.
Kronos has never stopped recruiting musicians from all over the genre spectrum to collaborate with their string quartet. That could include anyone, from European avant-gardists, American minimalists, Inuit throat singers, Bollywood composers, Chinese pipa virtuosos to African and South American folk musicians, and Syrian and Afghani pop stars.
Aged 14, while studying a model of the globe, David Harrington – the founder of the Kronos Quartet – had a revelation. It struck him that all string quartet music had been written by just four composers, all hailing from a tiny spot on that map – the city of Vienna. 
"I thought to myself, 'There are a lot of other cities in the world, a lot of other countries, languages and religions, and what do they contribute to the world of music?'" 
Over 900 pieces have been created for the Kronos Quartet. They have worked with many composers including John Adams, Arvo Pärt, George Crumb, Henryk Górecki, Steve Reich,
Philip Glass
,
Terry Riley
, and Kevin Volans.
Here is the perfect collaboration between the Kronos Quartet & folk singer Rhiannon Giddens: