The American boom of Cécile Chaminade's Romantic piano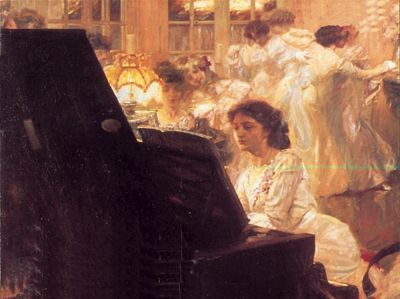 French Romantic composer Cécile Louise Stéphanie Chaminade enjoyed considerable success, touring as a pianist and performing her own works. In the United States, her popularity grew to such heights that a great many musical clubs, mainly led by women, were named after her. In England, her Organ Prélude was deemed fitting to be played at Queen Victoria's funeral.
Born 1857 in Paris, Chaminade was the youngest of six children of the wealthy parents, both keen music lovers who exposed her to music at an early age: her father played the violin and her mother the piano. It was her mother who gave Cécile her first piano lesson. As a result, Cécile composed her first piano score by the time she turned seven years of age.
Georges Bizet, a close friend of the family, recognized Cécile's talent and urged her parents to place her in the Paris Conservatoire.
She was taken to meet a Conservatory professor who proposed her to enroll immediately in music theory classes, but Cécile's father forbade her to enter the school, believing that it would be improper for a young woman of the upper middle class. Fortunately, a compromise was reached: Chaminade was allowed to take private lessons with the Conservatory faculty.
Cécile gave her first public performance in 1875 and made her debut at the prestigious Salle Pleyel two years later. She played her own scores during her recitals, with critics praising her "beautiful technique and virtuosity."
In the early 1880s, Chaminade's career as a performer picked up; she often appeared in concerts of her own music and as part of chamber music groupings. She also still had ambitions to write music in larger forms, which she fulfilled by completing an opera, La Sévillane.
Chaminade toured steadily around Europe in the 1890s, finding special success in England. Queen Victoria invited her to perform at Windsor Castle, and the frequency with which Cécile was invited to perform in London testified to her continuing popularity.
Her music also found a strong audience in America, where
Chaminade Clubs
—named for Chaminade but devoted to musical events of various kinds—began to spring up around 1900s. The clubs were mostly composed of female musical amateurs.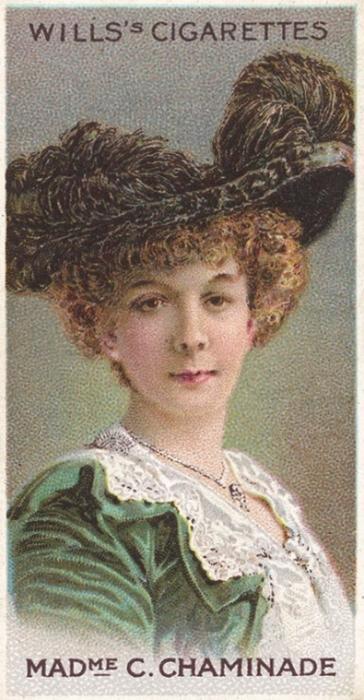 In the fall of 1908, despite strongly disliking the idea of making the transatlantic journey, she accepted a lucrative offer to visit the United States where she gave concerts in 12 cities. Most were sellouts, and Chaminade's opening recital at Carnegie Hall grossed a near-record $5,000 for the time. She was also invited by Edith and Theodore Roosevelt to the White House. 
Back in France, she was given the "Legion d'Honneur" by the French government, the first female composer to be cited.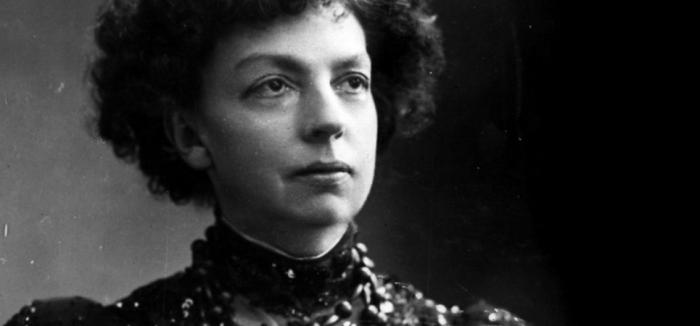 By that time, Chaminade's music had begun to seem somewhat old-fashioned. Her lyrical, melodic piano pieces looked back to the short piano works of
Frédéric Chopin
, but critical attention had shifted to the harmonically daring, impressionistic works of
Claude Debussy
, which Chaminade herself disliked. 
The outbreak of World War I put a stop to her creative activity. Living in a villa near Toulon, Chaminade worked as a nurse for French soldiers in a recovery facility near her home. 
After the war ended, she resumed performing and made some piano rolls for the Aeolian Company in London. 
Her health declined in the 1920s and '30s, and in 1938 her left foot had to be amputated. Living by then in Monte Carlo and being cared for by relatives, she was heartened by the reception of birthday greetings around the world as a result of a campaign organized by the American music magazine The Etude. 
She died in Monte Carlo on April 13, 1944.