Ave verum corpus: influential Mozart score for the crucial Catholic chant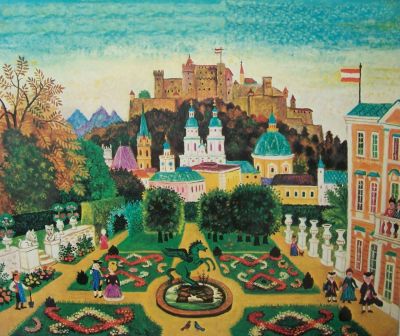 Ave verum corpus LP cover
Ave verum corpus
is one of the best-known sacramental chants that originated in the
Medieval period
and has since been entrenched as the main element of the Holy Communion. Its short Latin text is composed of only eleven lines that immerse believers in meditation on the Real Presence of Jesus Christ in the Eucharist.
Mozart's motet Ave verum corpus was written in 1791 Baden when the composer was visiting his wife Constanze who was undergoing rehabilitation at the spa Baden bei Wien to recover after a difficult pregnancy.
The piece was reportedly commissioned to be performed at the Feast of Corpus Christi by Mozart's friend Anton Stoll who was the musical director of the parish St. Stephan in Biden. Despite the very modest orchestration of Ave verum corpus—scored for a church choir, organ, and string ensemble in a small town—a number of musicologists tend to consider the motet one of Mozart's most beautiful works, as well as one of his best church compositions.